These blushes are my least favorite drugstore blush. Read on to find out why...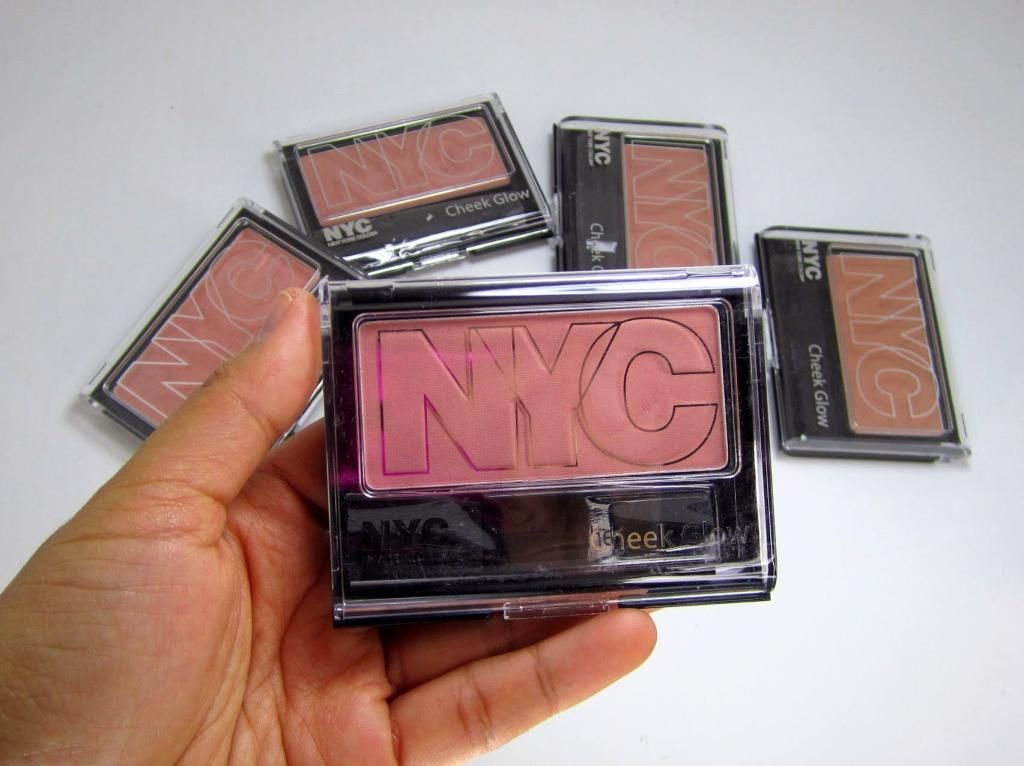 BRAND: NYC New York Color cosmetics


NAME: Cheek Glow Powder Blush


SHADES: 651 Riverside Rose, 652 West Side Wine, 653 Park Avenue Plum, 654 Outside Cafe, 655 Central Park Pink and 656 Sutton Place Peach


AMOUNT: 0.28oz/8.1g


PRICE:
$2.49
AVAILABILITY:
Drugstores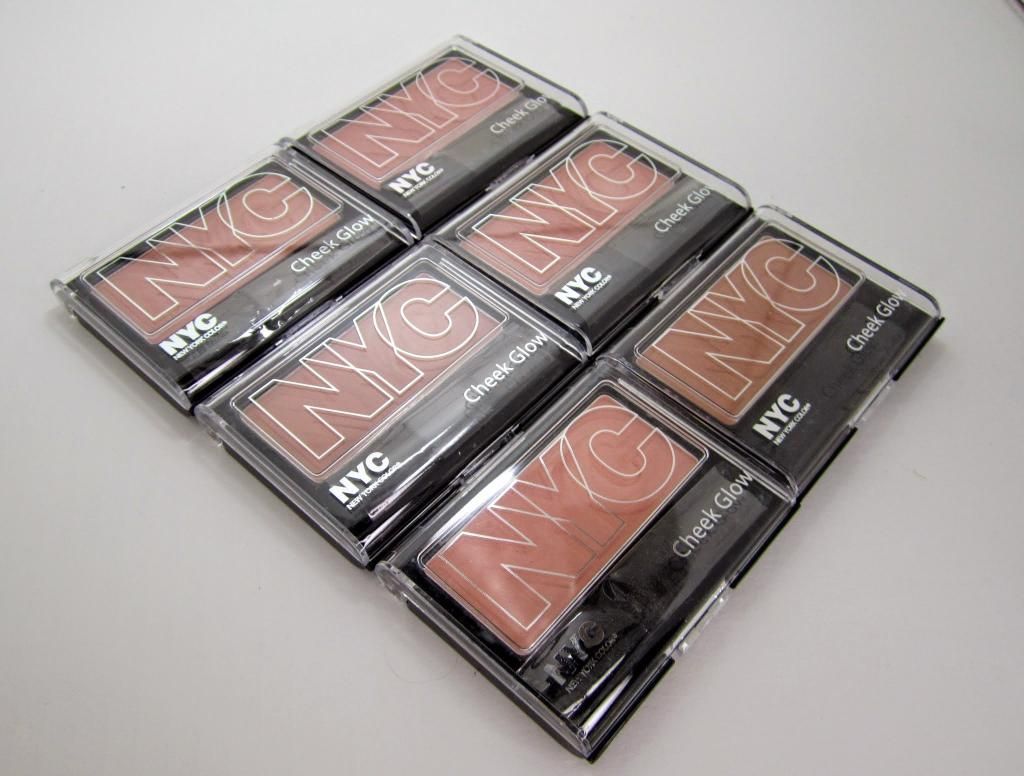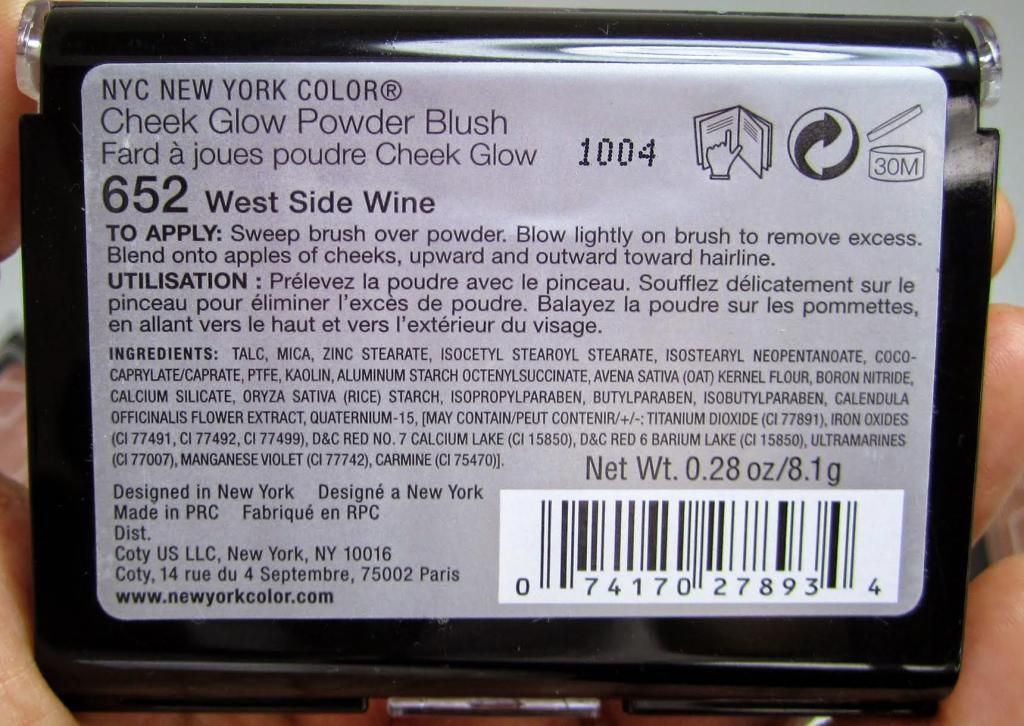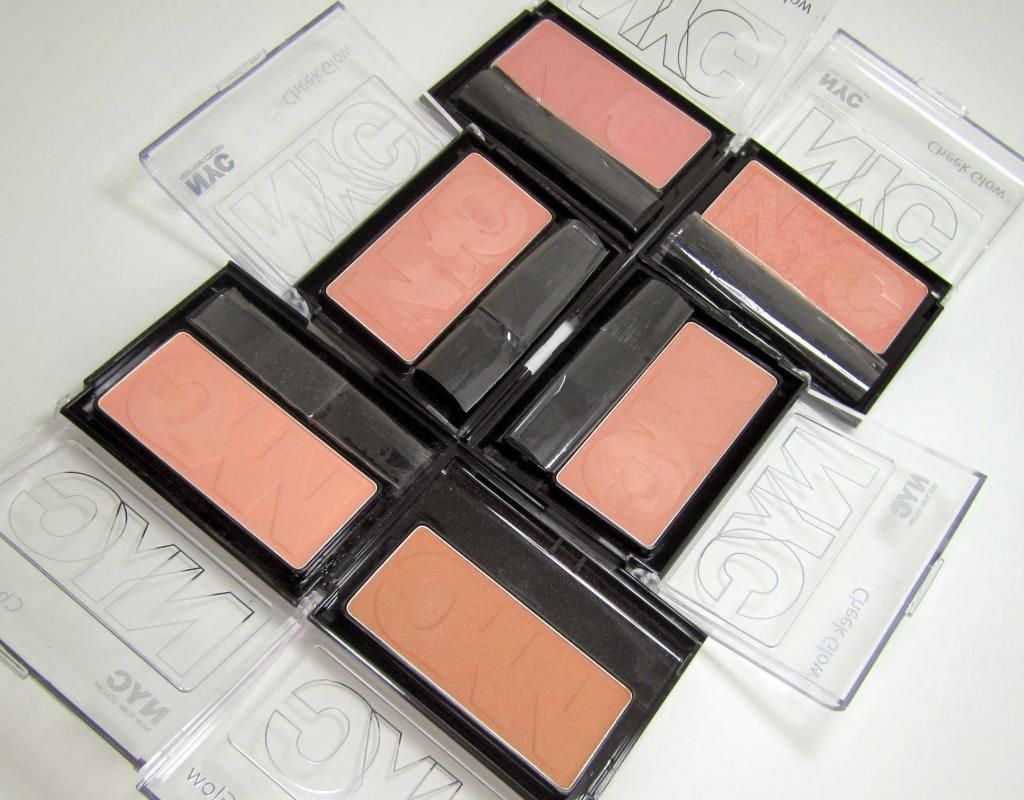 *Swatches of New York City Cheek Glow Powder Blush*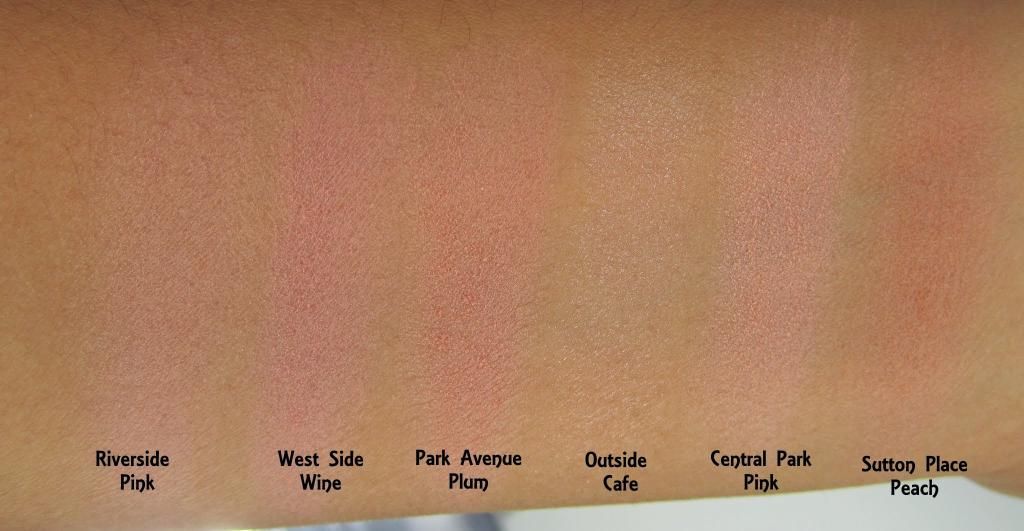 NYC New York color cosmetics Cheek Glow Powder Blush is part of their permanent line.
CONS:
Pigmentation needs improvement. It's way too sheer for my liking. I had to swipe my finger over and over again to get a decent color pay off when I was swatching them on my arm. I had to dip my brush heavily so many times to make the shade appear on my cheeks.
All the shades look very similar to one another. Imagine picking out a shade while at the drugstore when all of the blush shades look the same. It would be very difficult. *look at photos*
The name of the blushes does not match the shade. For example, Park Avenue Plum is no where near a plum color but more of a rosy shade.
Some shades are not true to color. For example, "Outside Cafe" appears to be a shimmery bronze color in the pan, but in reality it's just all silver shimmers.

*see swatches*
PROS:
Sheer can be good thing. You don't have to worry about applying too much blush.
I also really like the matte finish of most of the blushes. It looks very natural on the face
The price is also very cheap. Only $2.49!
Overall, they are just okay and not for me. I won't be reaching for them when I do my makeup. They are affordable, but there are a lot of drugstore blushes that has better pigment or color pay off.
DISCLOSURE:

Some of the products are
given to Everyday Makeup blog for editorial purposes, either directly from the manufacturer or from the agency that works on behalf of the manufacturer. All reviews on Everyday Makeup blog are the honest opinion of its author and editorial samples do not, in any way, affect the outcome of product reviews