Neutrogena Revitalizing lip balm
gives life to dry and dull lips. It promises to make lips softer, rosier, healthy looking and improve it's appearance in just one week. It is currently one of my favorite lip balms. I was hooked the first time I used it. The texture feels a tad bit thicker than a regular lip balm because it's heavily tinted, but I don't mind. It did a great job in keeping my lips soft and smooth. I used it everyday for an entire week, and noticed and felt a difference. My lips are not fuller as the product promised, but it's softer. Even El Hubby notice, so that's a good sign!
It comes in six shades. I have the shade
"healthy flush"
, a soft pink with a glossy and almost a shimmery finish. You can see in the photo below that it has fine little shimmers in it. I really like it. The heavily tinted so it's like a balm and a lip color/lip gloss in one. Saves me so much time when I do my makeup.
You can findit at your
local drugstores
for
$8.99
or less. I know, that's pretty steep for a lip balm, but I promise you'll like it. And, you can always catch a sale at the drugstore.
See how it looks on my lips. I wore it on my 30th birthday. My lips are pigmented and the lip balm was opaque enough to cover my lips in one application.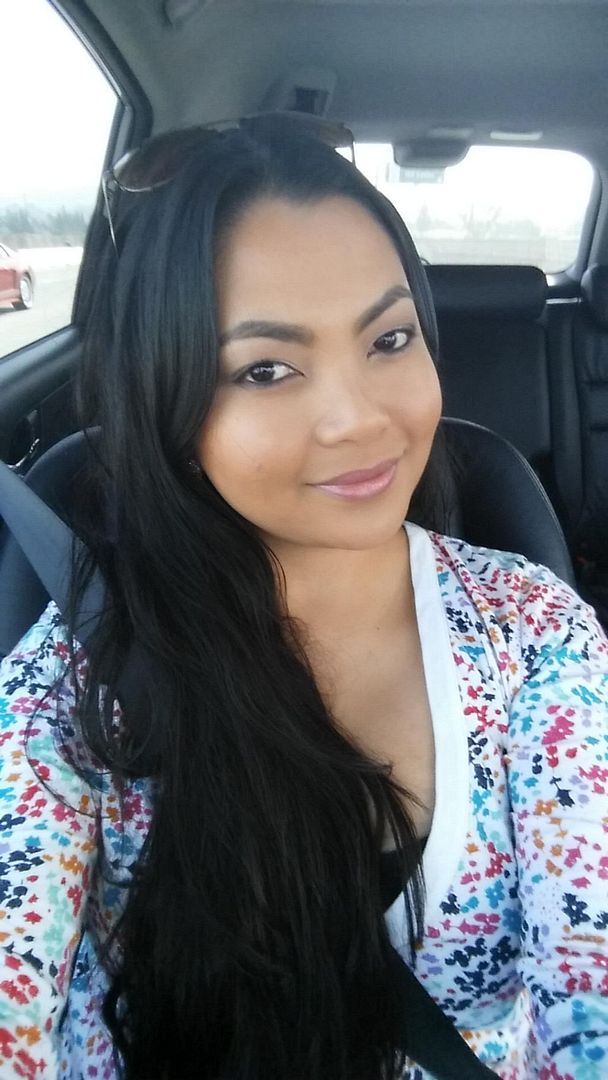 I highly recommend it if you want the benefit of a lip balm with color. Skip if you prefer clear lip balms.