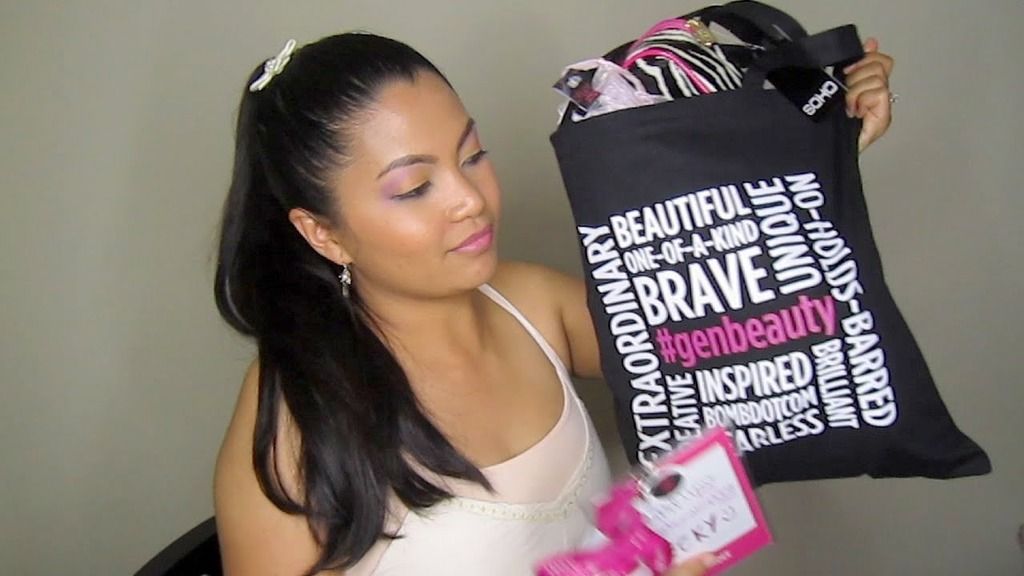 Hey guys, I just wanna share all the goodies we got the The Generation Beauty Event last weekend. Generation Beauty is an event for all beauty lovers especially for beauty creators on Youtube, vloggers and bloggers. It was created by Ipsy and Michelle Phan. It was a 2 day event held in Downtown Los Angeles at L.A. Live Event Deck.
Check their website to learn more
http://genbeauty.com/
I'm so glad I went. I got to see some of my favorite Youtube Makeup Gurus, Blogger friends and learned new makeup tips and tricks from different beauty brands. I can't wait to go again next year!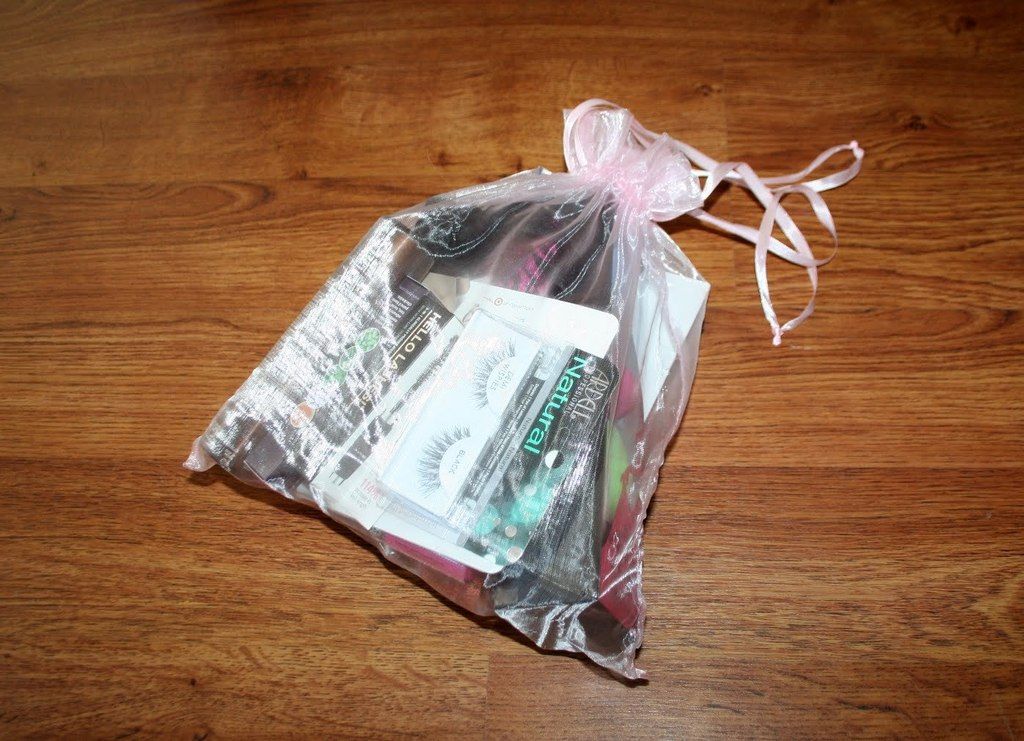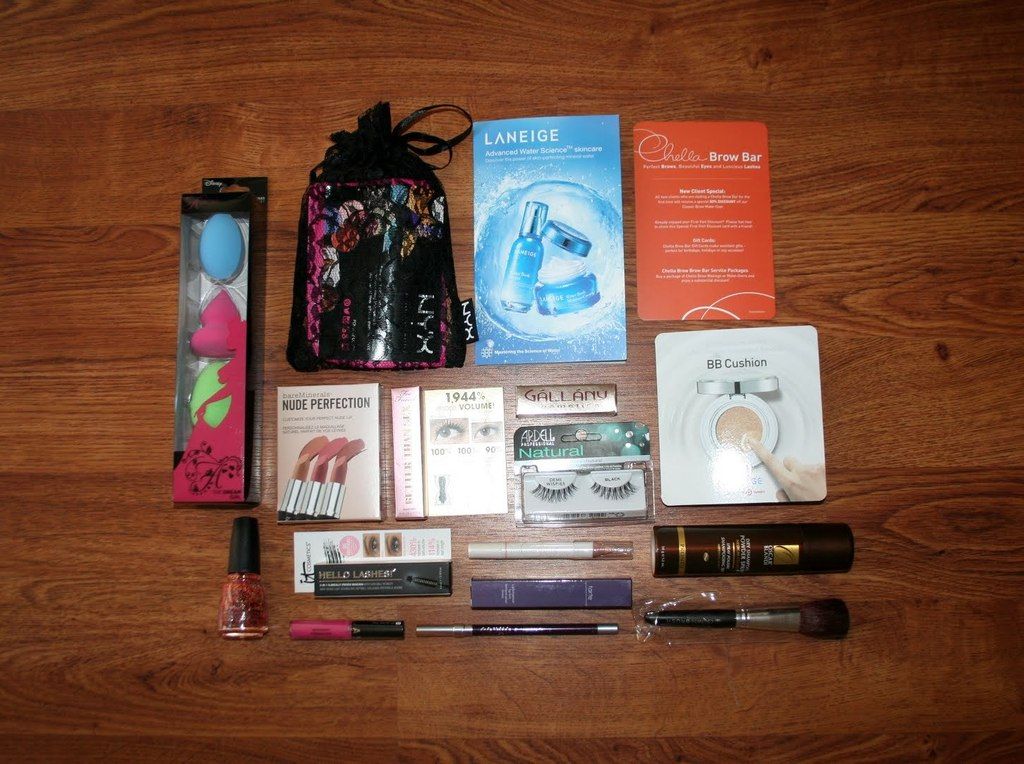 Disney 3 Piece Fairy Sponges in Aurora *full size*
NYX Xtreme Shine Lip Cream in Dolly Girl *sample size*
Chella Beauty Ivory Lace Highlighter *full size*
Bare Minerals Nude Perfection
China Glazenail laquer in Point Me To The Party *full size*
Cargo Cosmetics Swimmables Eye Pencil in Pfeiffer Beach *full size*
Crown Brush Blush Brush *sample size*
It Cosmetics Hello Lashes *sample size*
Tarte Cosmetics LipSurgence lip tint in Enchanted *full size*
Sephora lip gloss in Pin-Up Pink Shiny *sample size*
Oscar Blandi Dry Shampoo Powder Hairspray *sample size*
Laneige BB Cushion *sample size*
Gallany Cosmetics lipstick in Bougainvillea *full size*
Ardell Professional Natural Demi Wispies false lashes *full size*
Freebies from the Beauty Brand Sponsors
SOHO Funktionally Fun Double Zip Organizer *full size*
Be a Bombshell Pout Potion in Secret *full size*
It Cosmetics Lipstick in Blurred Lines *full size*
X-OUT Spot Corrector *full size*
Jouer Sparkle and Shine Holiday Party Favor *sample size*
Sephora Cream Blush in Apricot *full size*
Proactive Mark Fading Pads *full size*
Pacifica Eye Shadow Duo in Unicorn *full size*
PIXI by Petra Endless Silky Eye Pen in Black *sample size*
Cargo Cosmetics Lip Gloss in Sahara *full size*
City Color cosmetics Lip Balm Fire *full size*
NYX Cosmetics High Volatge Lipstick in Privileged *full size*
2 of my favorite FREEBIES are below. I can't wait to try them all.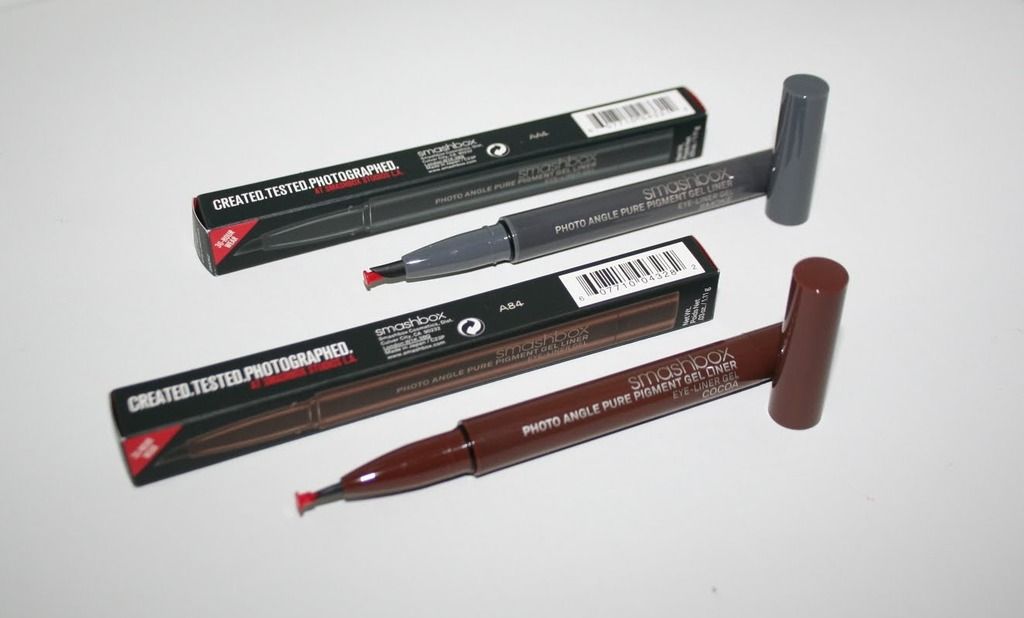 Smashbox Pure Angle Pure Pigment Gel Liners *full size*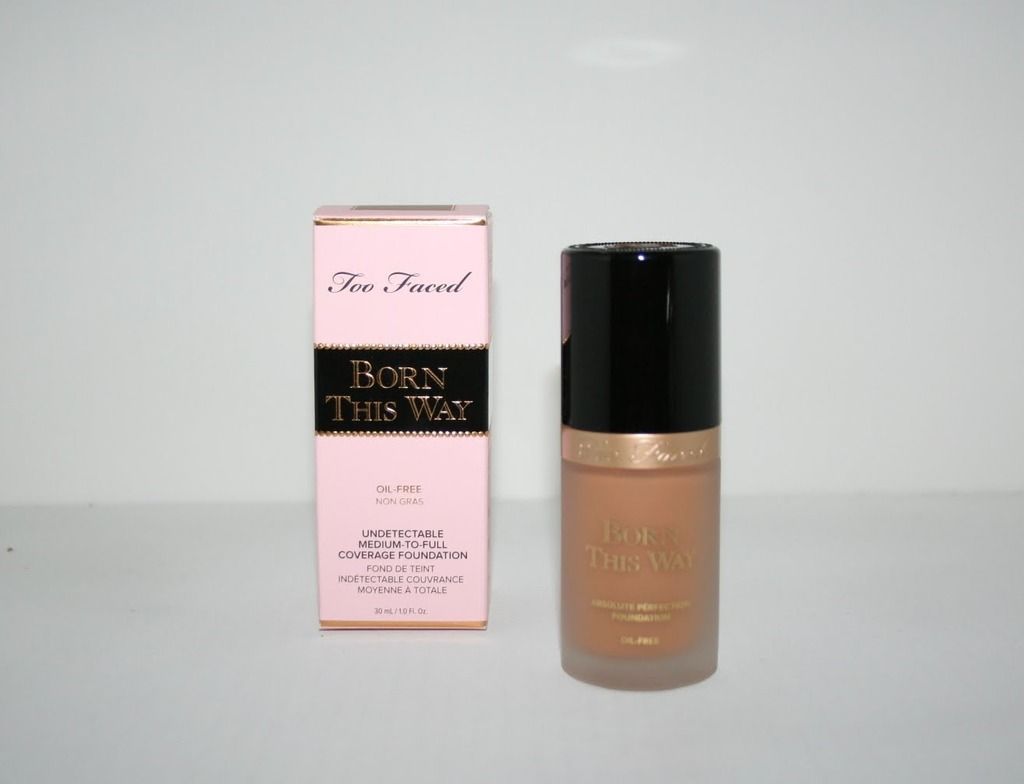 Too Faced Born This Way liquid foundation *full size*