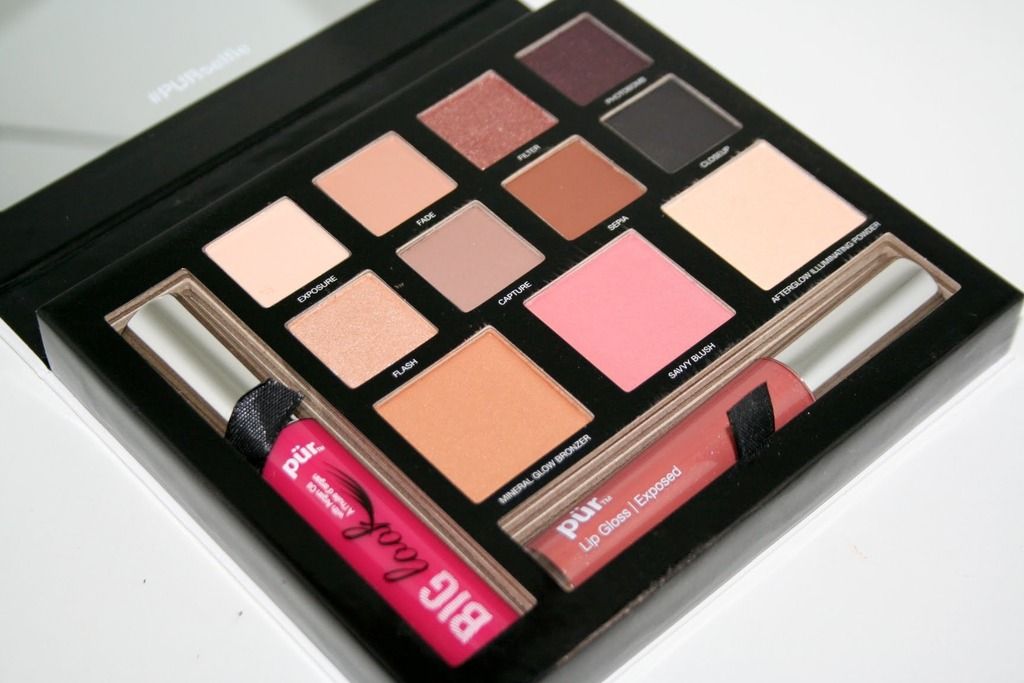 PUR Minerals "Love Your Selfie" Palette $39
Buy it
HERE
This limited edition collection is a travel-friendly kit that includes 8 eye shadows, powder blush, powder bronzer, powder highlighter, mascara and a lip gloss. I've only tried their mineral pressed powder, which is amazing so I was quite excited to try the palette. I am blown away by the quality. Everything in this palette is amazing. The eye shadows are smooth, buttery and extremely pigmented as well as the blush, highlighter and bronzer. The mascara made my lashes thick and big and the lip gloss is non-sticky. Oh, and it's only $39!
Comes in a very sturdy hard paper case palette. I love the white and black. It's sleek and chic.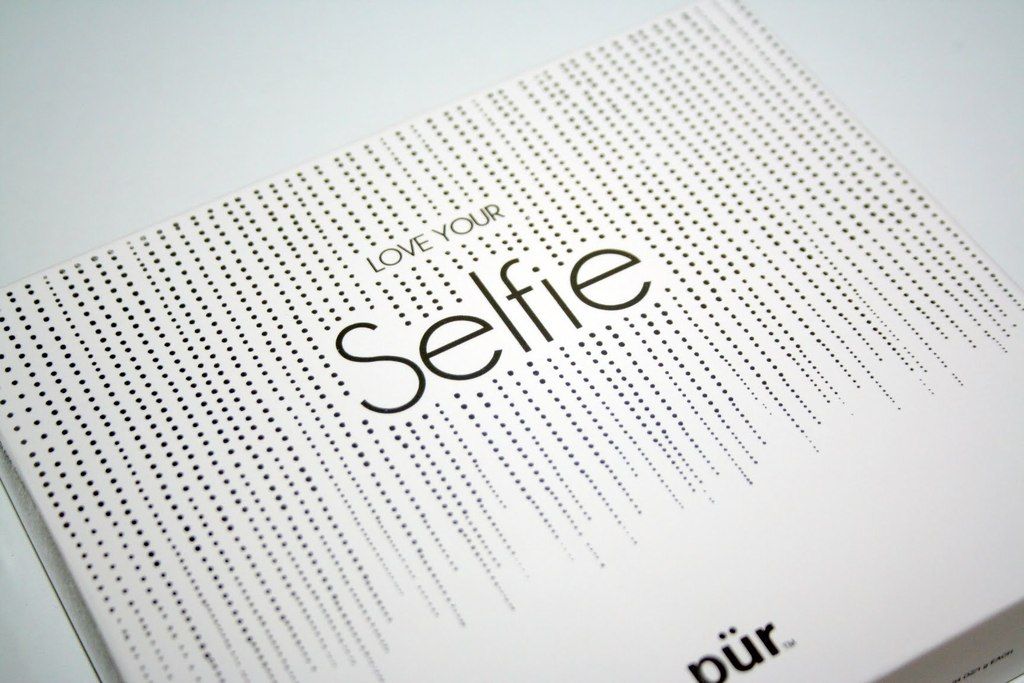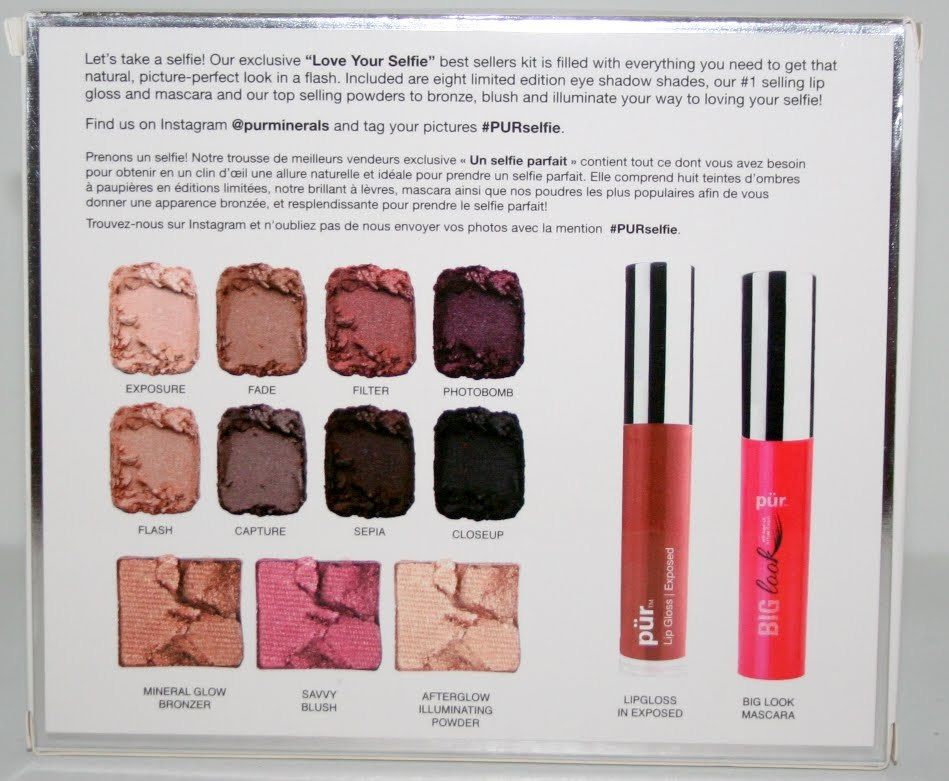 Helpful tutorial on how to use the palette. You can do endless looks with it!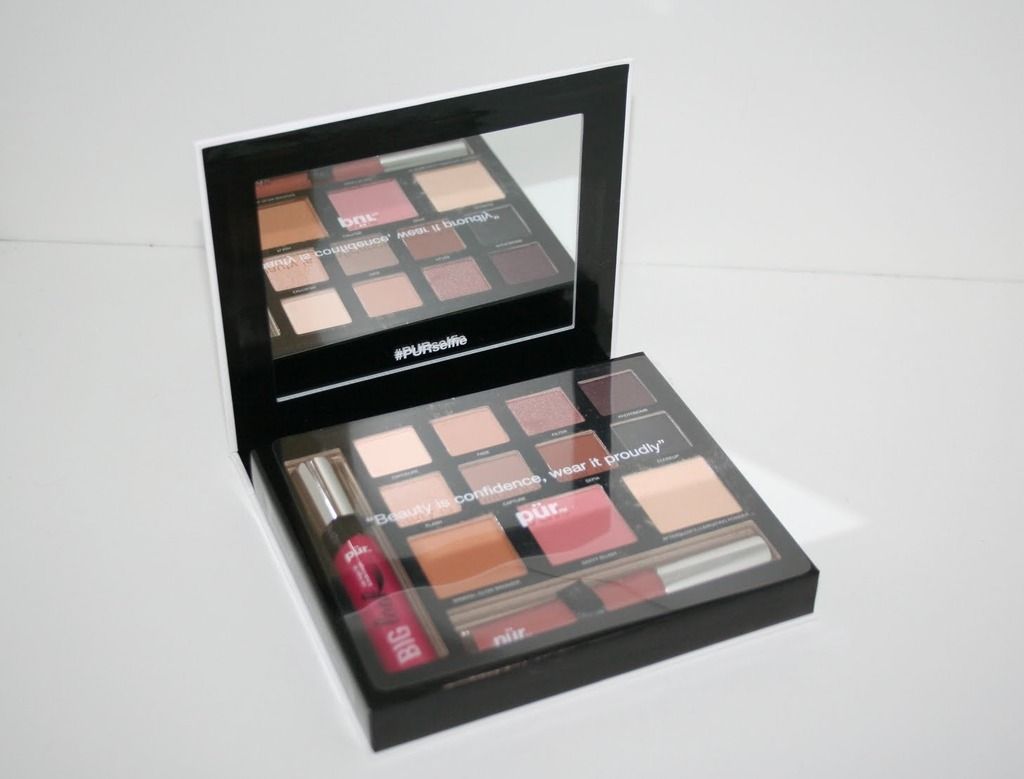 Love the BIG MIRROR!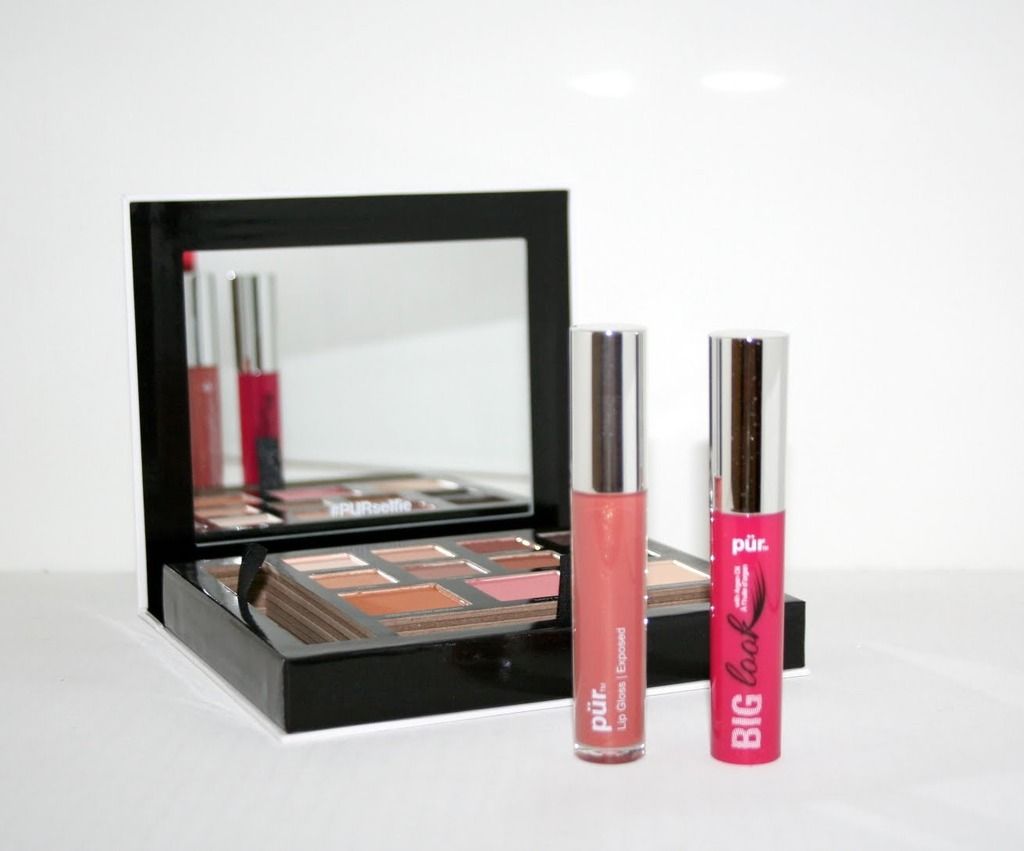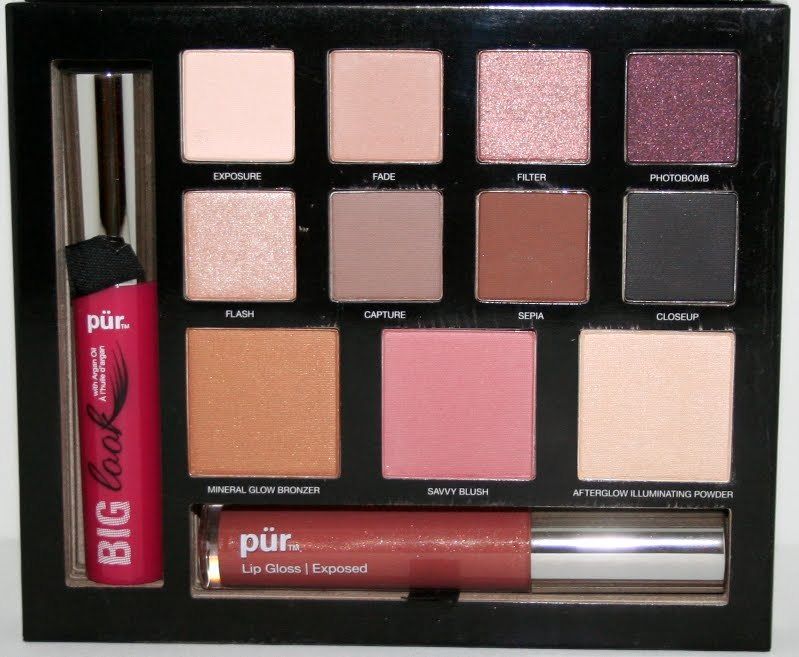 I thought they did a really good job in picking out the eye shadow combination. The colors are neutral and natural shades that can be worn both day and night. I like that it has mix of shimmer and matte finish for a well balanced look. The pigmentation is seriously amazing! They are smooth and buttery to touch and super easy to blend. I love that it has a good black and brown eye shadow that can be used as an eye liner.
EXPOSURE:
Vanilla shade with a matte finish. It's very buttery and smooth for a matte eye shadow. Great for lid color and brow bone color.
FADE:
matte peachy brown.
FILTER:
shimmery rose gold.
PHOTOBOMB:
shimmery
dark plum with silver flecks. It's such a beautiful color on it's own.
FLASH:
shimmery champagne
CAPTURE:
matte taupe Great transition color.
SEPIA:
matte chocolate brown. Great color for the crease and upper and lower lash line as an eye liner.
CLOSEUP:
matte black. Great for smoking out colors and can also be used as an eye liner.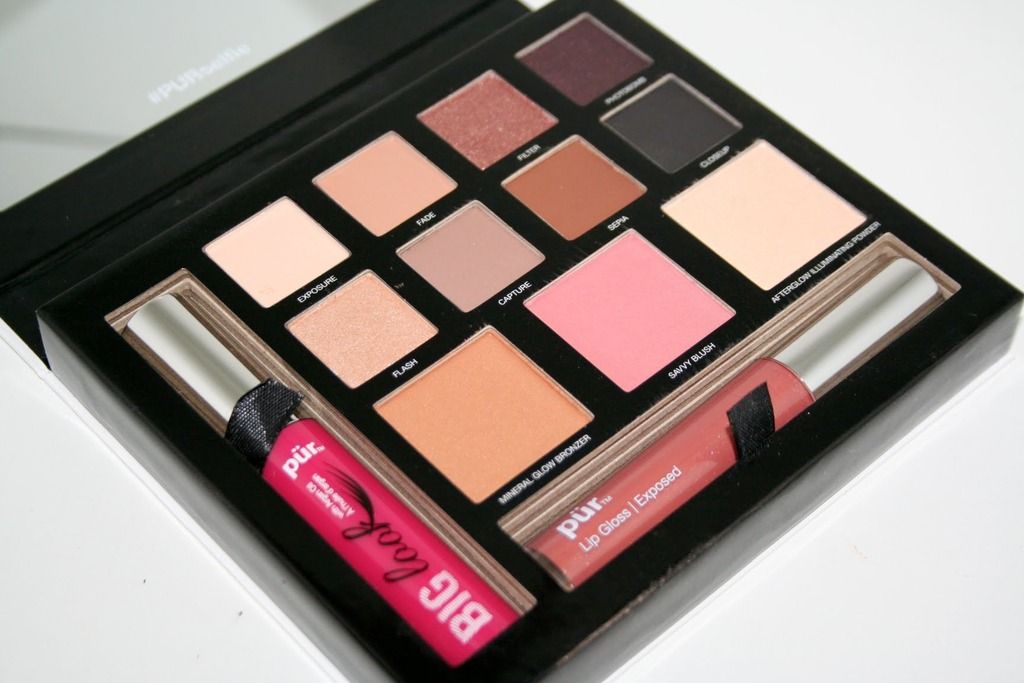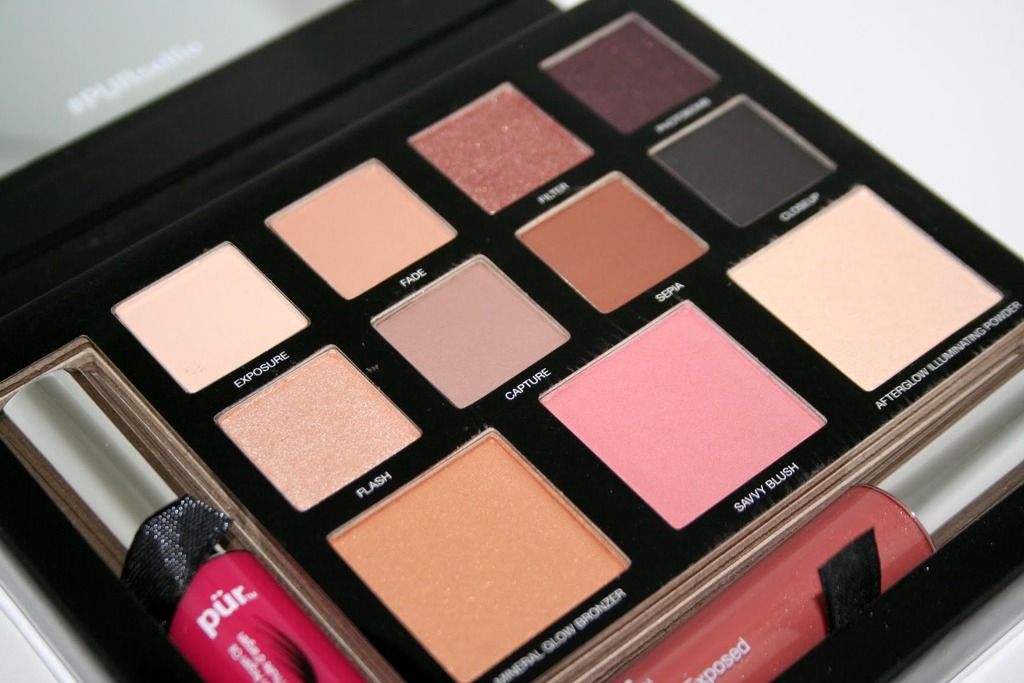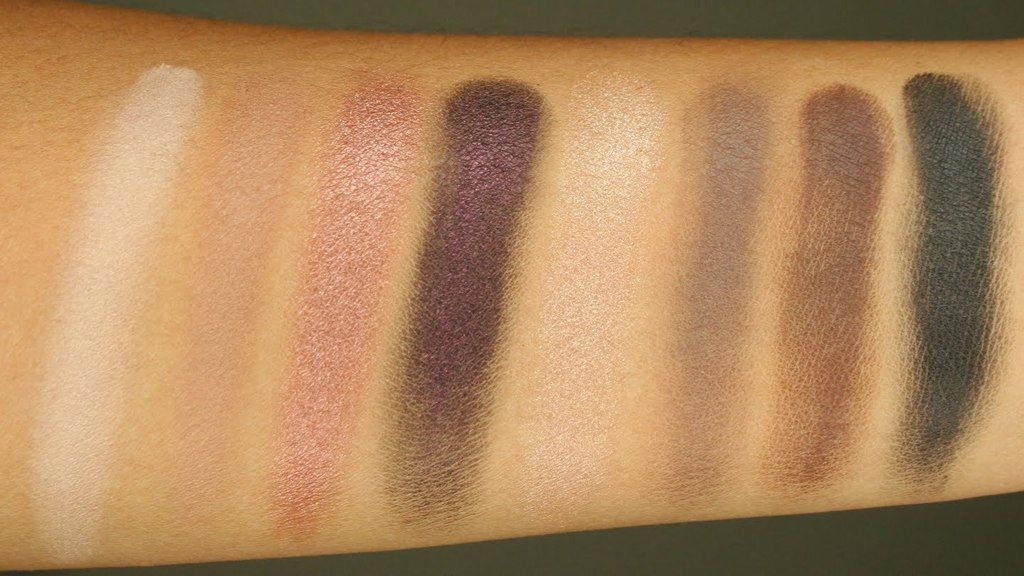 Swatches without flash (above) and with flash (below)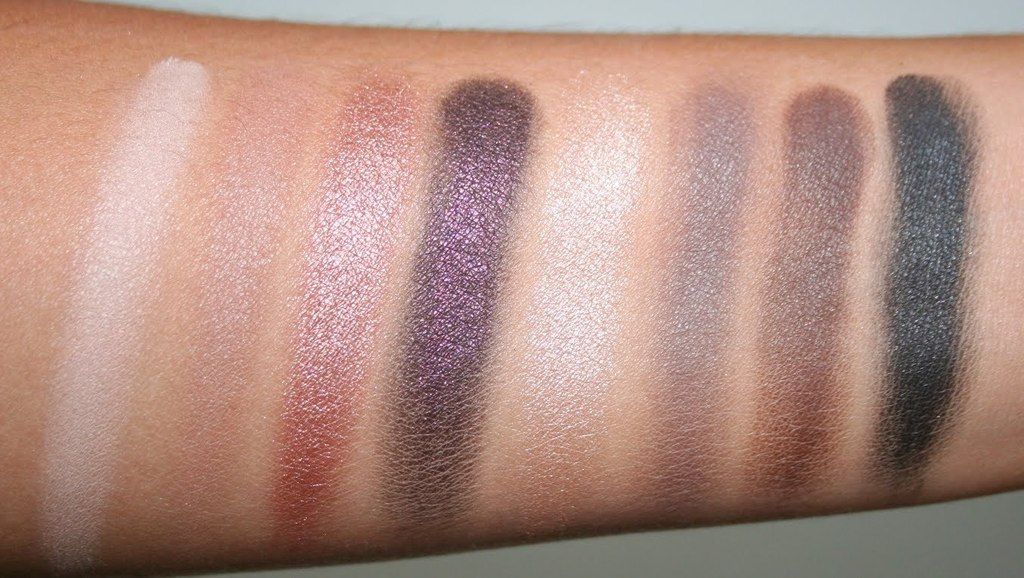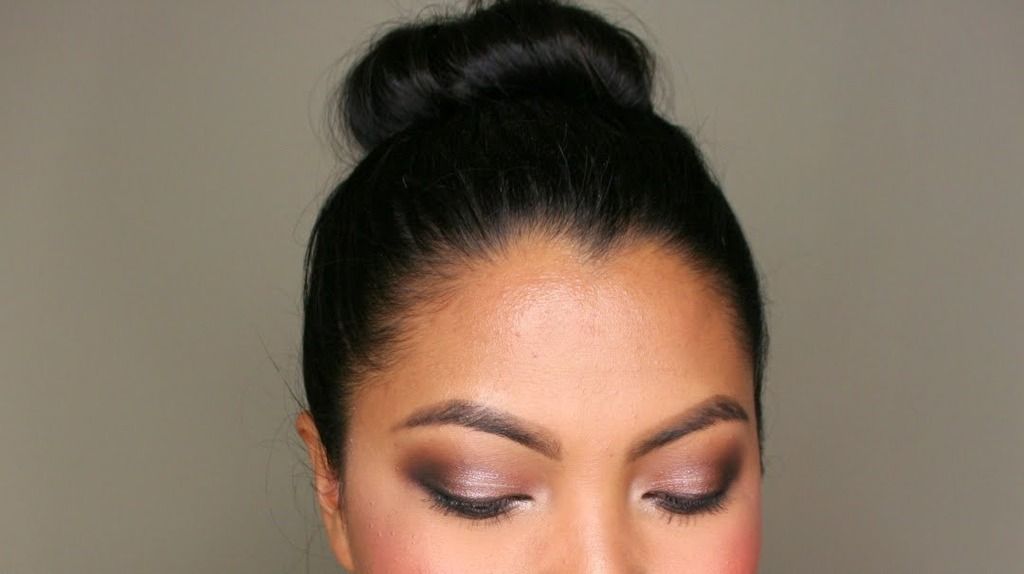 Here's what the eye shadows look like on my eyes
all lover color: FADE
inner corners: EXPOSURE
eyelids : FILTER
center of eyelids: FLASH
crease: SEPIA
brow bone: EXPOSURE
upper lash liner : CLOSEUP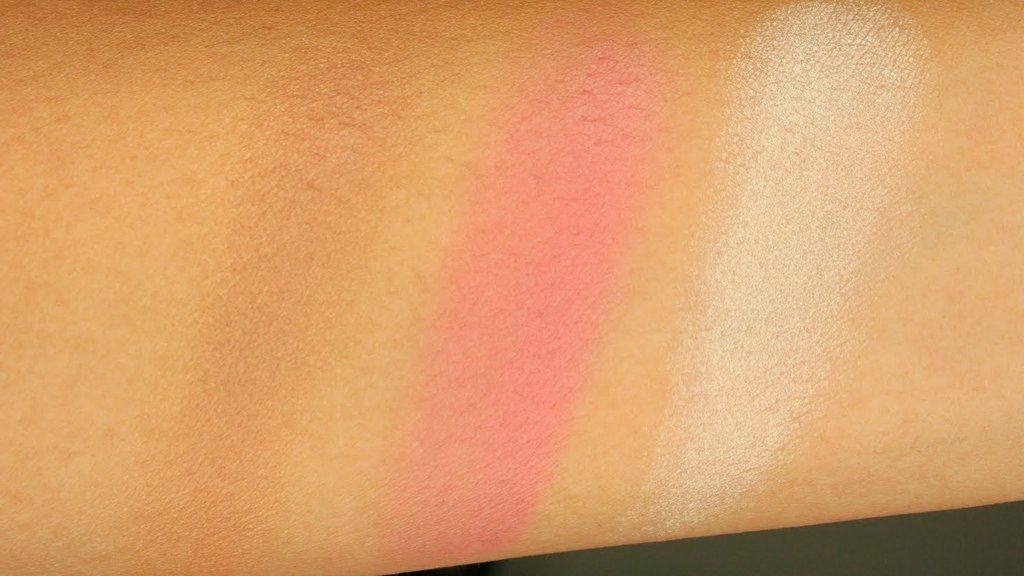 Mineral Glow Bronzer,
Savvy Blush
and
Afterglow Illuminating Powder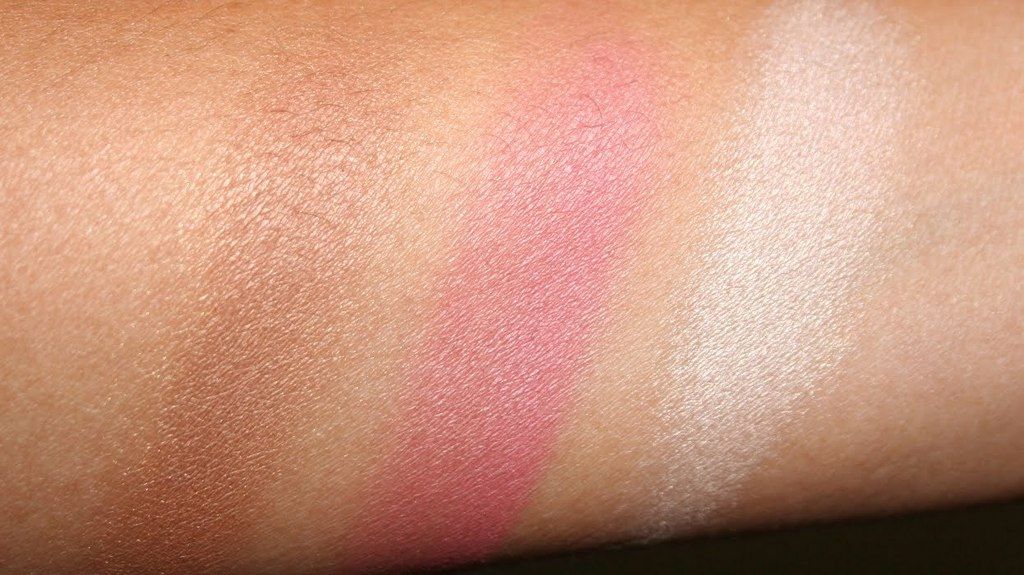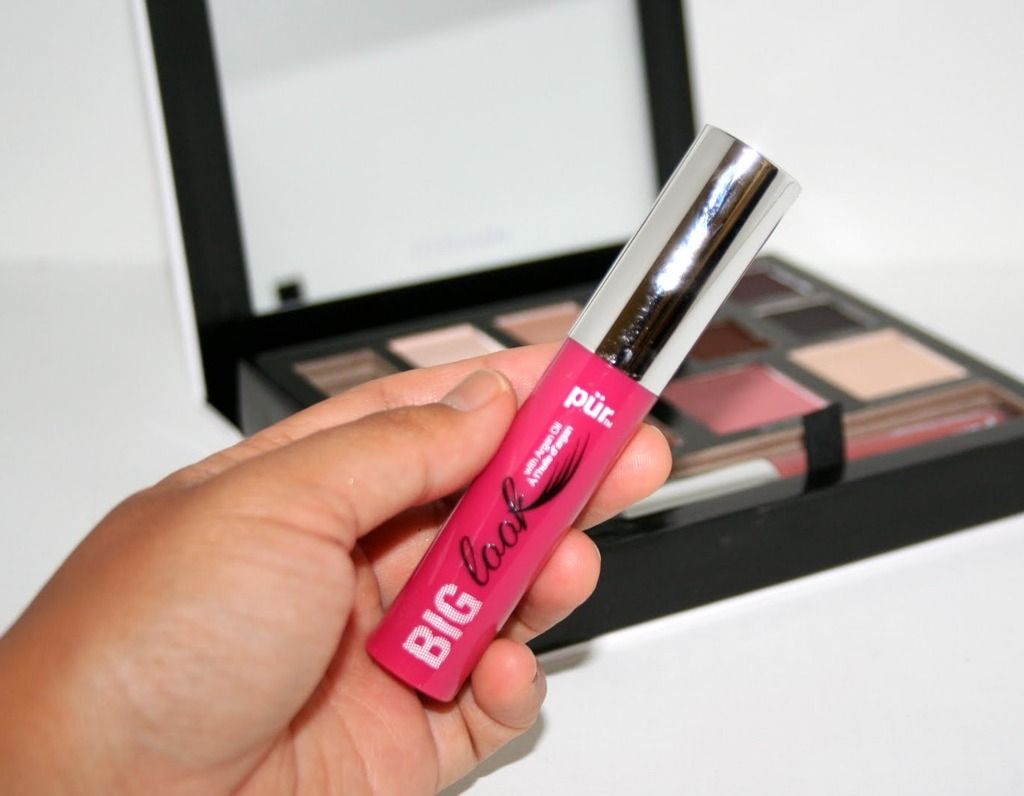 PUR Minerals BIG LOOK mascara with Argan Oil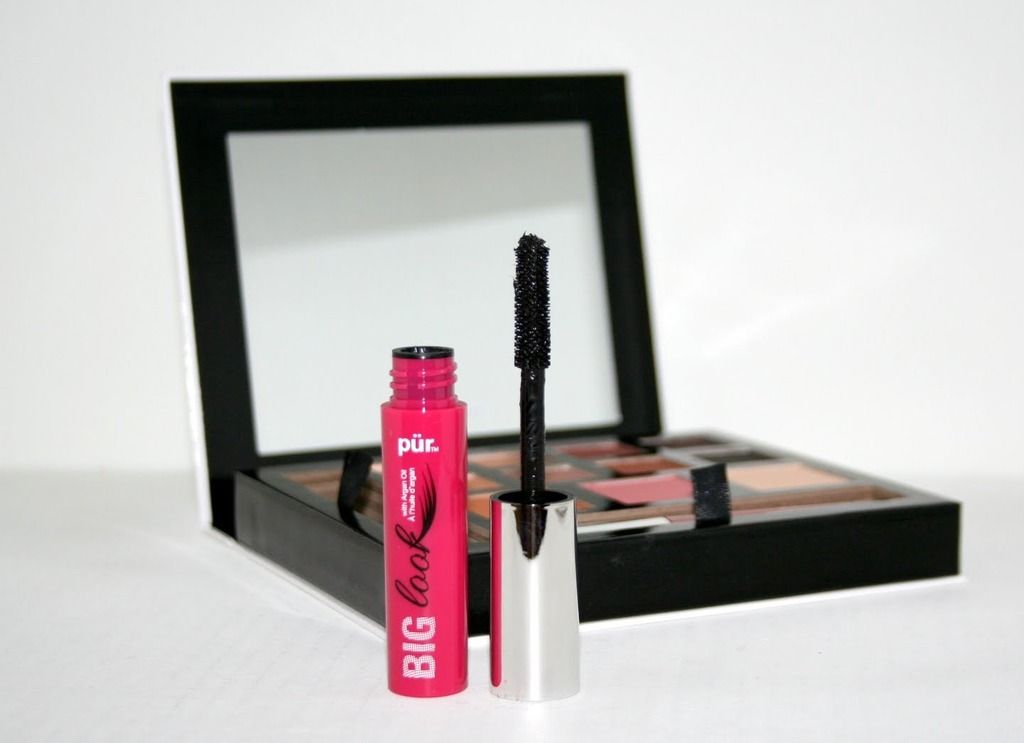 Here's how the BIG LOOK mascara look on my eye lashes. It's a good day time mascara. I like that it gives my lashes good volume and the formula is non-sticky. But the formula is a bit too wet for liking so allow some time to let it dry.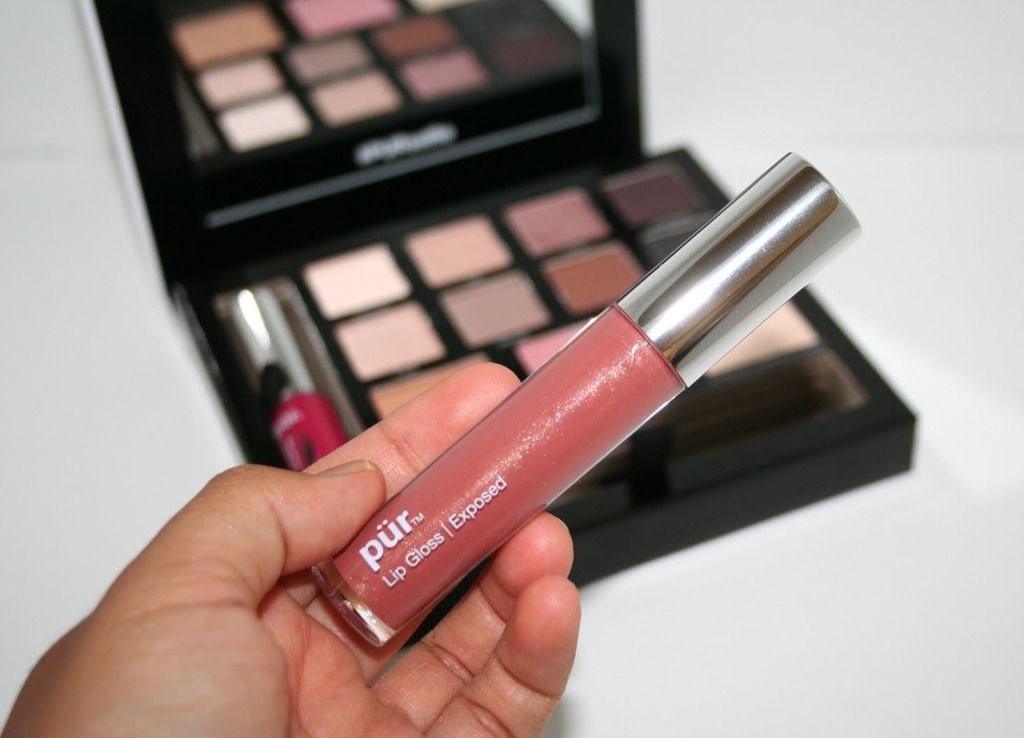 PUR Minerals Lip Gloss in Exposed
A pigmented, natural pinky nude lip gloss that looks good on any skin tone. There's fine gold shimmers, but looks very subtle on the lips, so don't worry if you're not a fan of shimmers. The formula is non-sticky and feels very comfortable on the lips. Love it!
with flash and without flash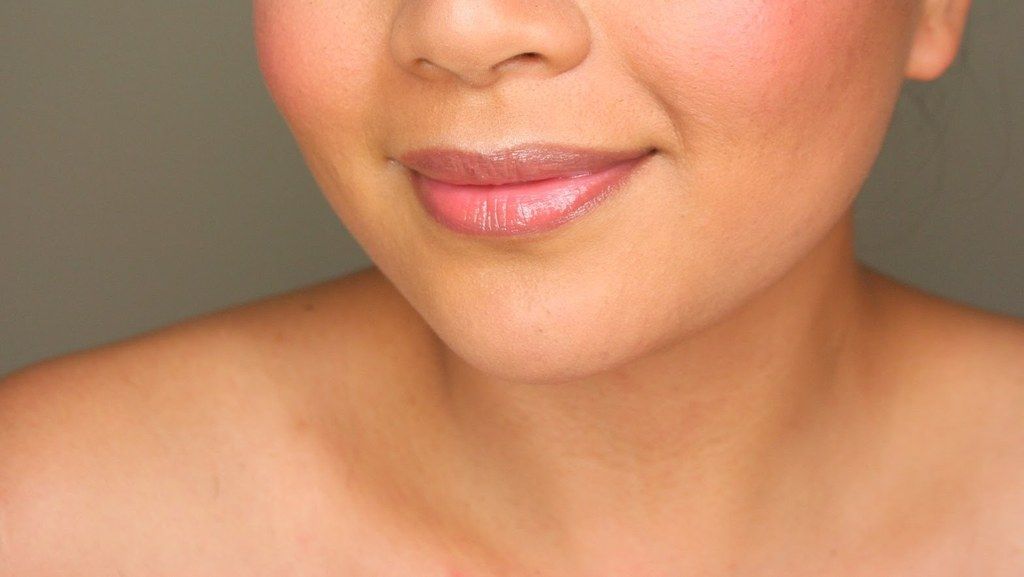 How Exposed lip gloss looks on my lips. I didn't use any lip liner underneath. I love how it looks natural on my lips.
DISCLOSURE:

Some of the products are
given to Everyday Makeup blog for editorial purposes, either directly from the manufacturer or from the agency that works on behalf of the manufacturer. All reviews on Everyday Makeup blog are the honest opinion of its author and editorial samples do not, in any way, affect the outcome of product reviews