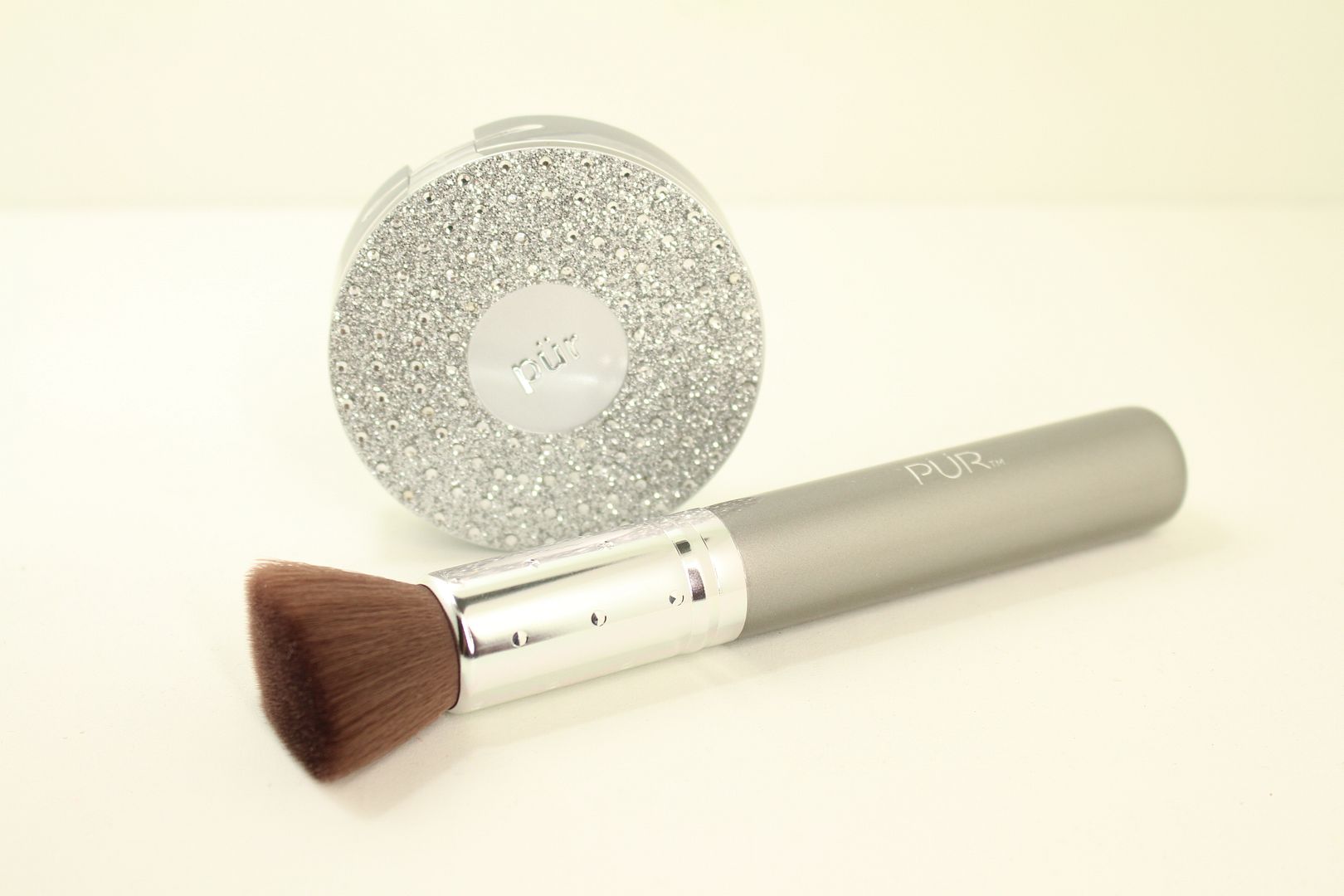 WHO:
Pur Cosmetics 10th Anniversary Limited Edition 4 in 1 Pressed Mineral Makeup Foundation Compact and Chisel Brush
WHAT:
Pur Cosmetics says,
"

PÜR™ Cosmetics is celebrating its 10th Anniversary in retail and over 5 million compacts sold with its Limited Edition 4-in-1 Pressed Mineral Makeup and Chisel Brush. This spectacular jewel compact contains the iconic, no mess, good-for-your-skin foundation that started a revolution. Get unbeatable coverage that's cruelty free from start to flawless finish."
WHEN:
Product was released mid-September
I already love this product and to see it all blinged out with sparkly crystals is awesome! I have been using it for so many years and it has never failed me. I use it on top of foundation and tinted moisturizer as a setting powder or by itself dry or wet for a medium to build-able coverage foundation. It does a great job in smoothing and evening out my skin, it doesn't cling on to the dry patches of my face, it holds up pretty well through out the day and doesn't irritate my skin. I do have to blot my face after 3 hours which is normal for me because my skin oils up on the t-zone.
The 10th Anniversary Chisel Brush is a soft flat top brush. The bristles are super soft and slightly dense. It's able to pick up a lot of product and it does a great job in applying and blending the powder. I like to apply in circular motion for an even coverage of product. You can also use it with powder and cream blushes and other face powders and liquid foundations as well.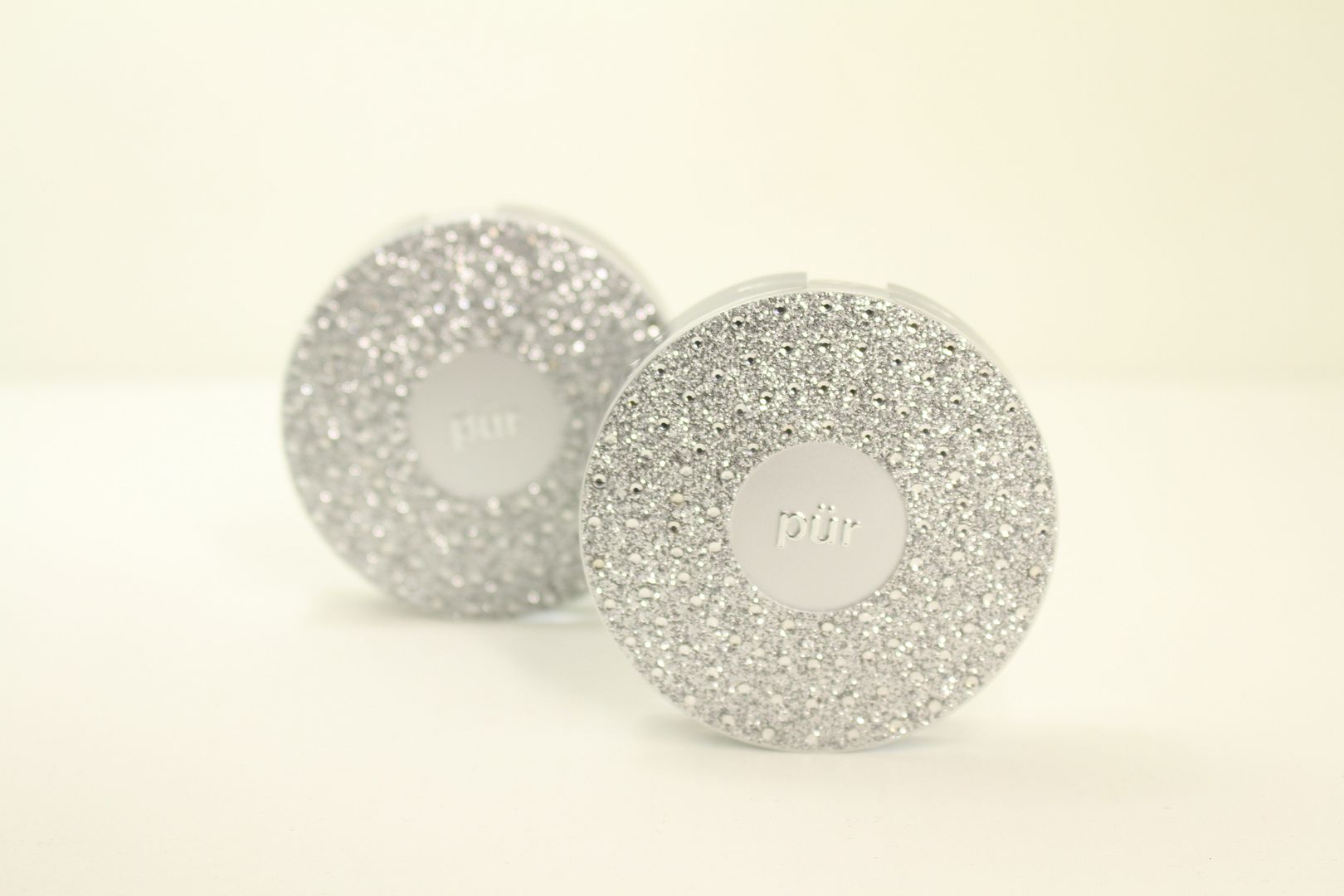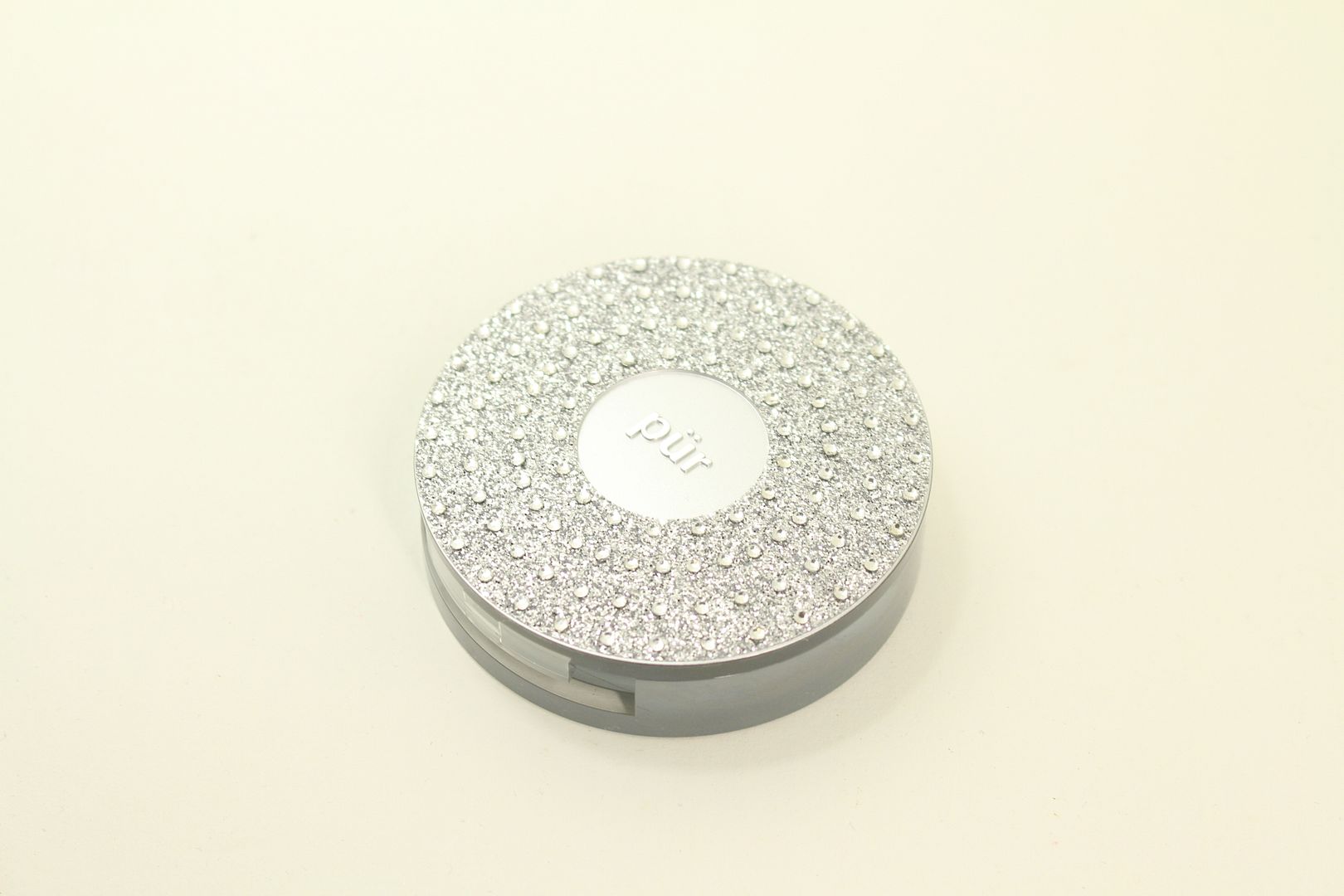 Isn't it the most beautiful thing you've ever seen in your life?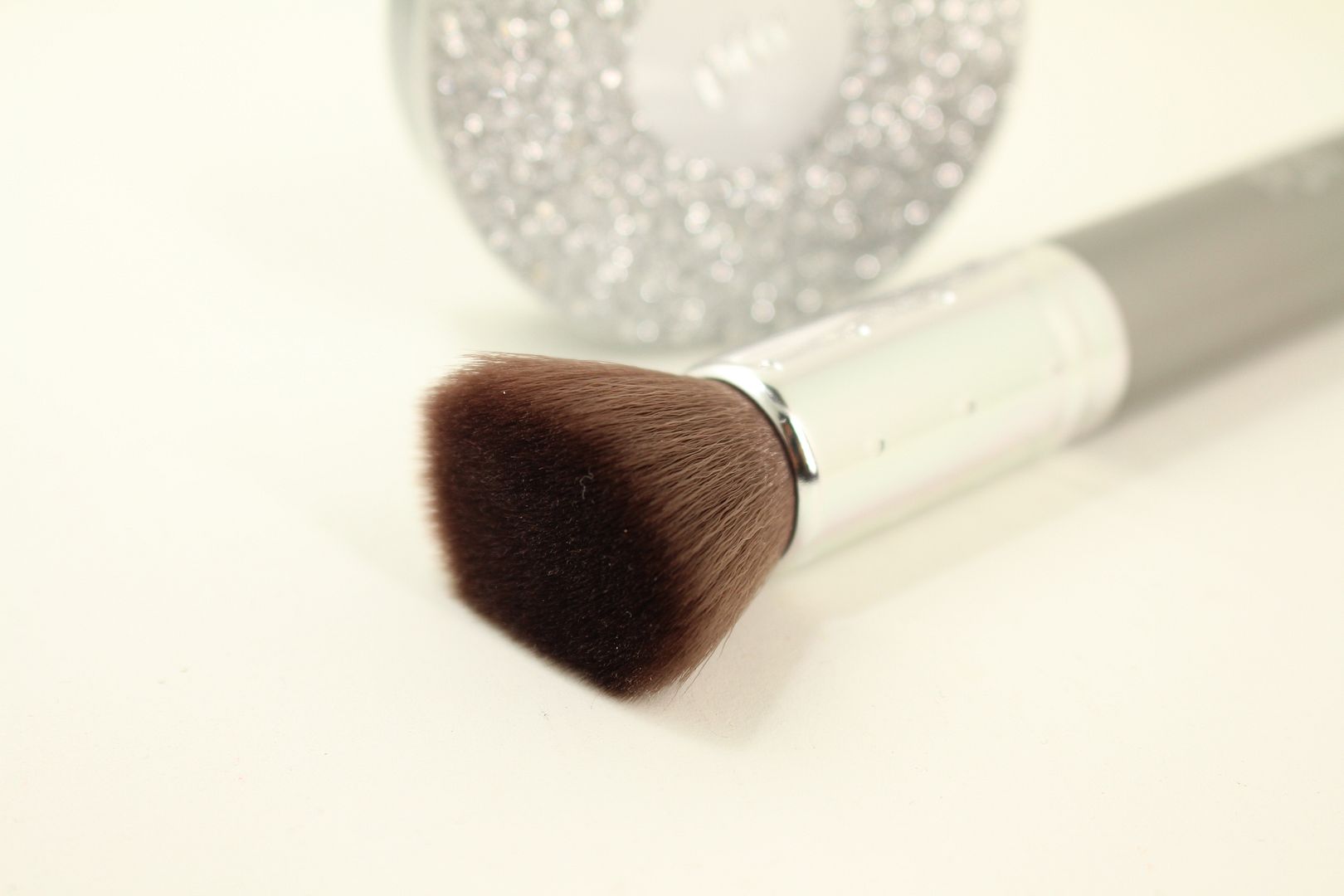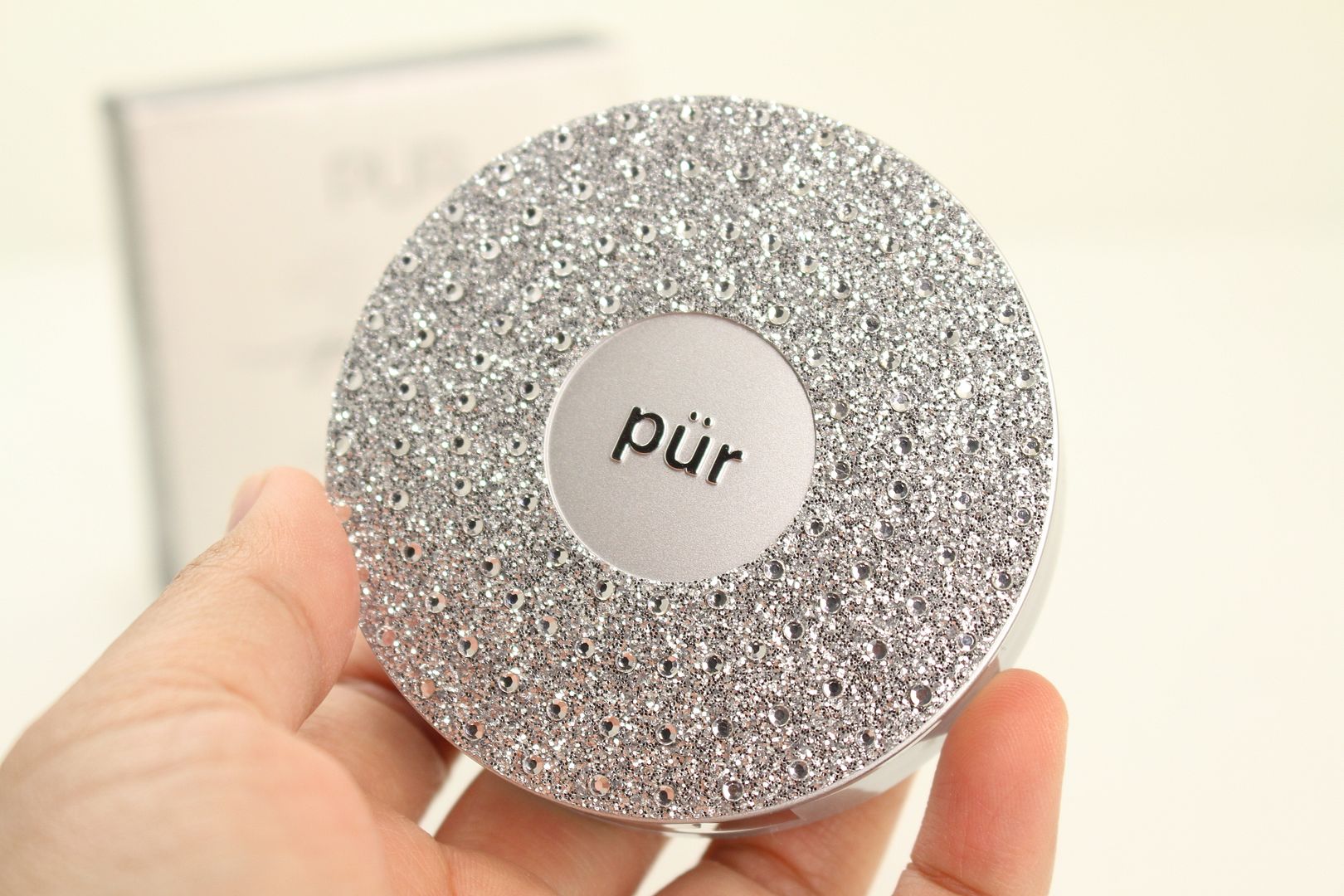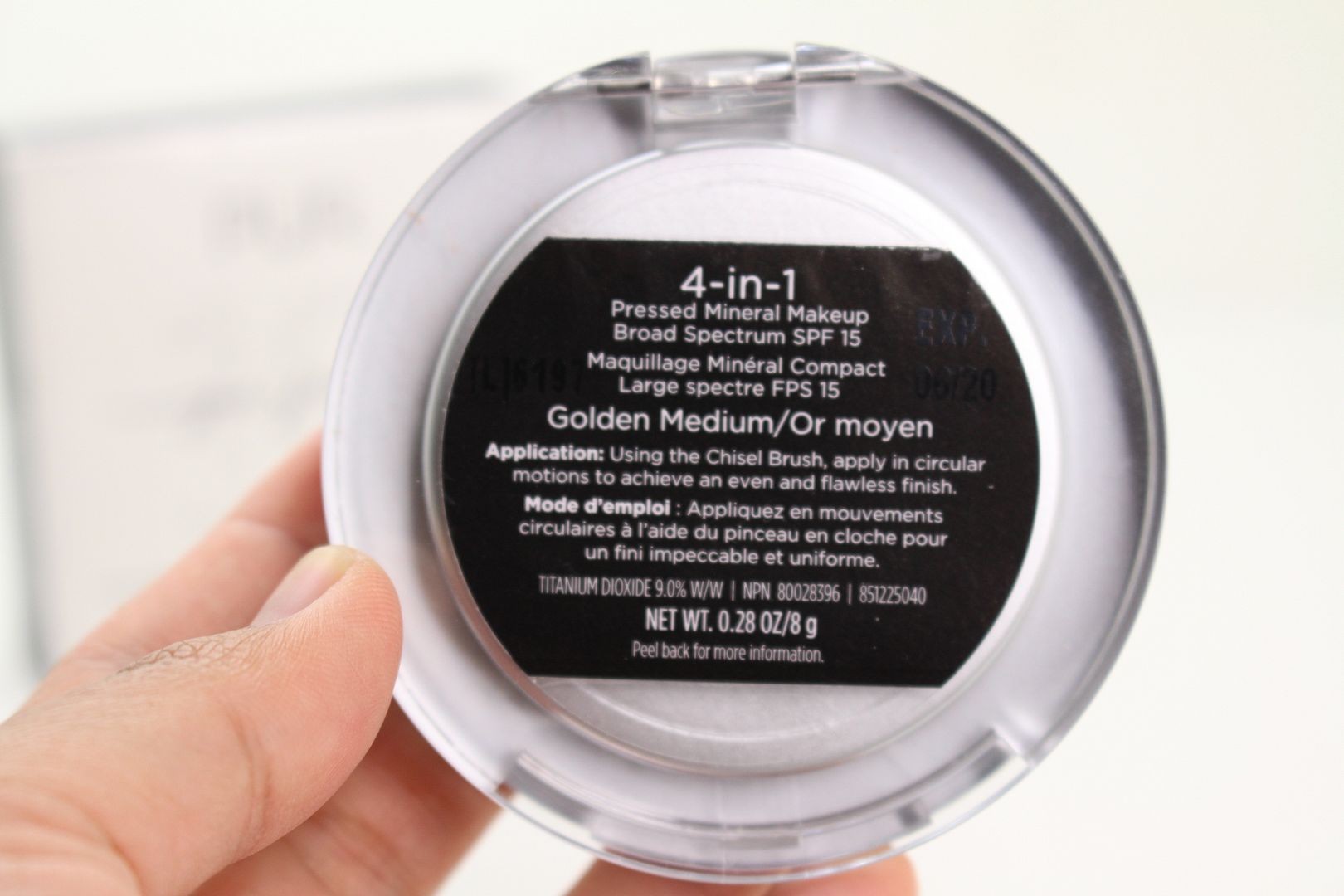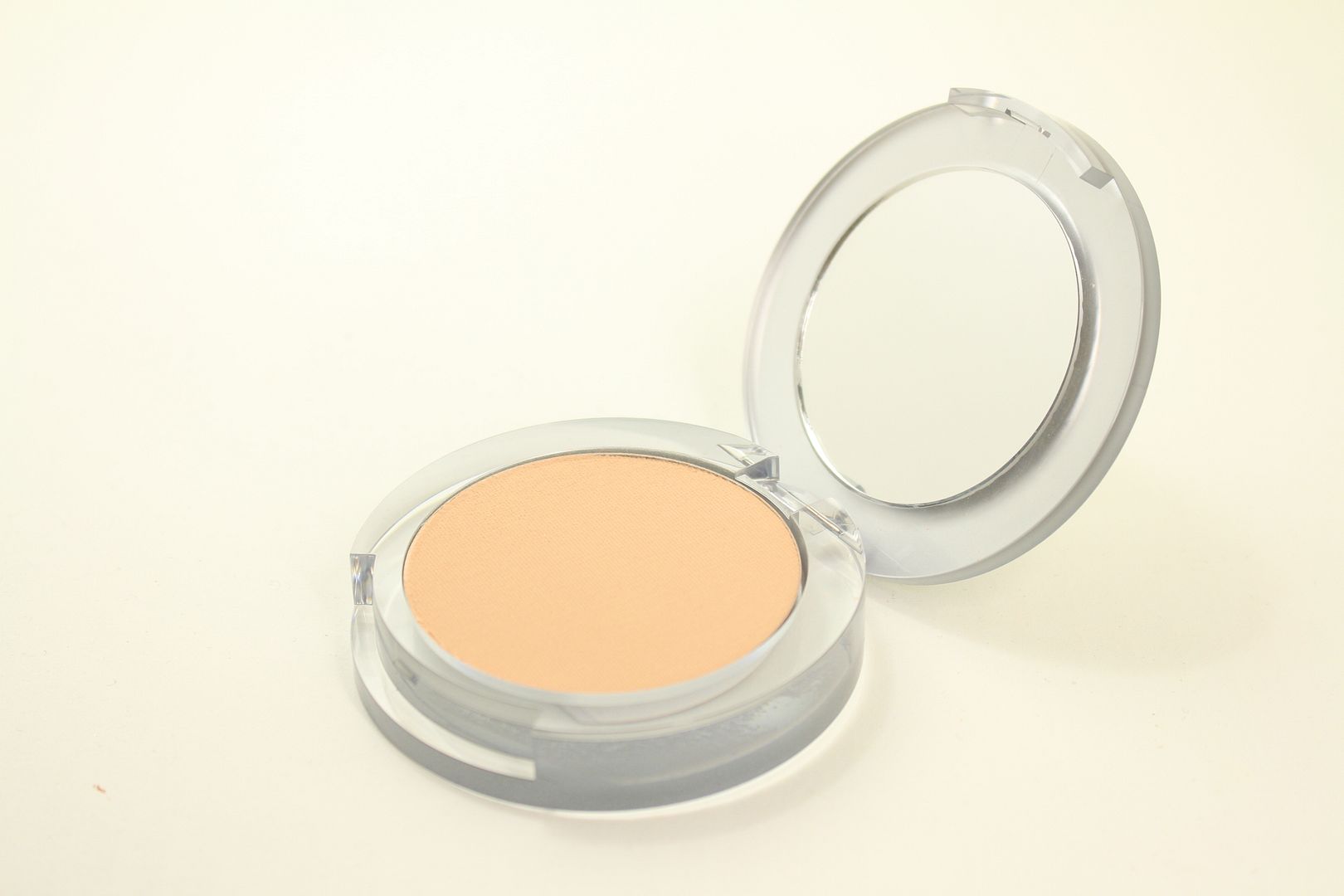 GOLDEN MEDIUM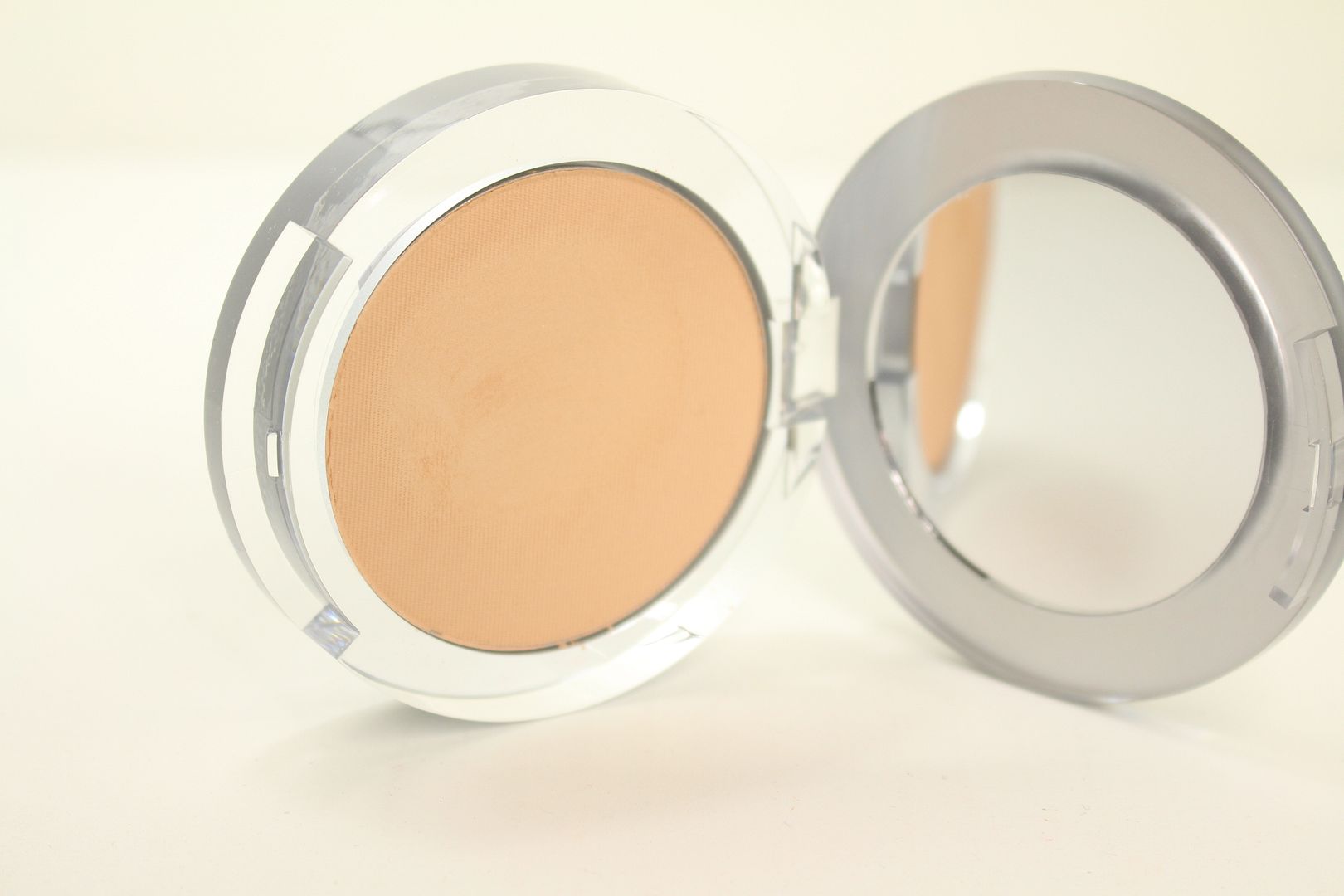 Swatch of GOLDEN MEDIUM
I usually use TAN, but I was sent LIGHT TANand it was pretty close to my skin tone. I can still make it work since it's going to be Winter and my skin will me lighter.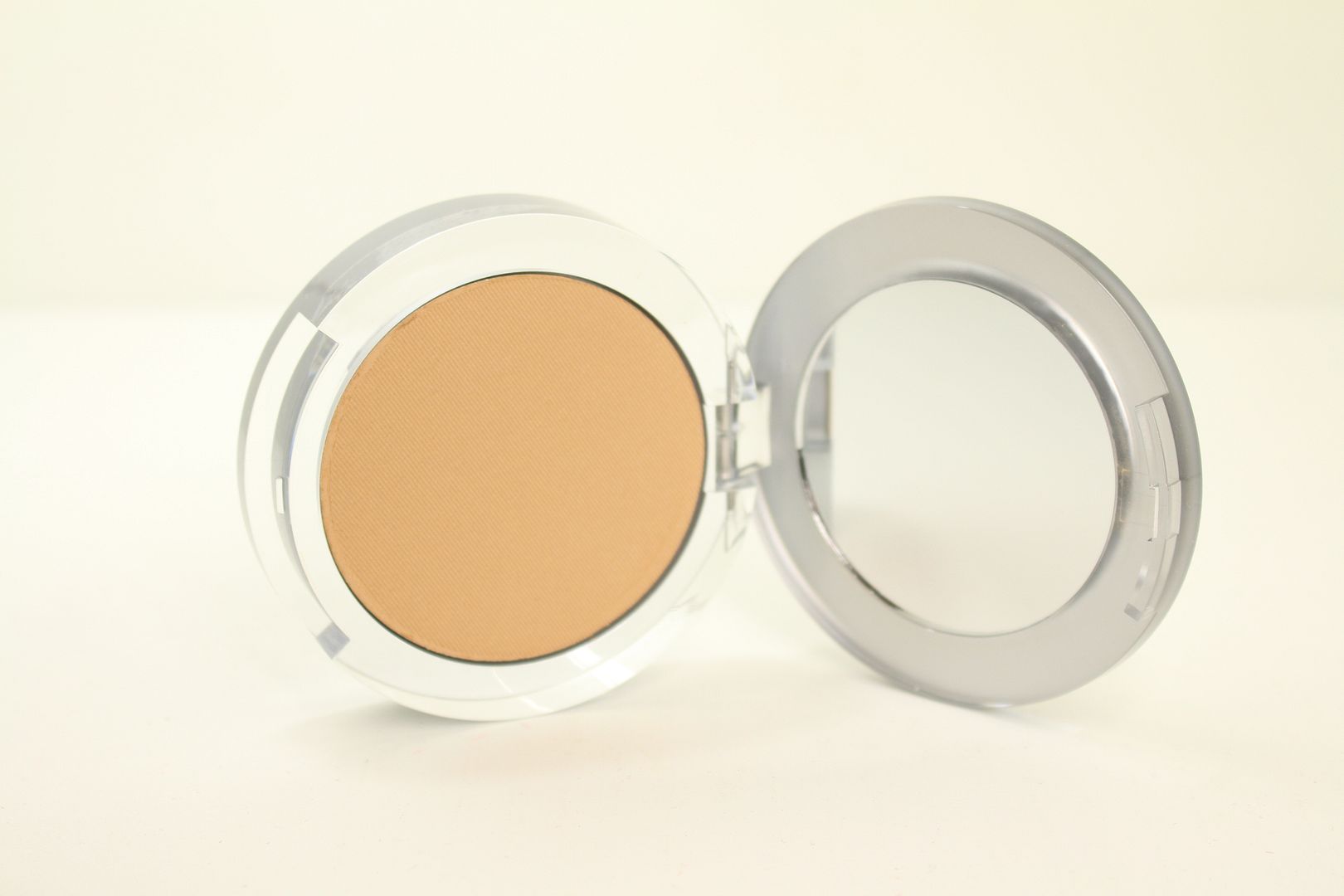 LIGHT TAN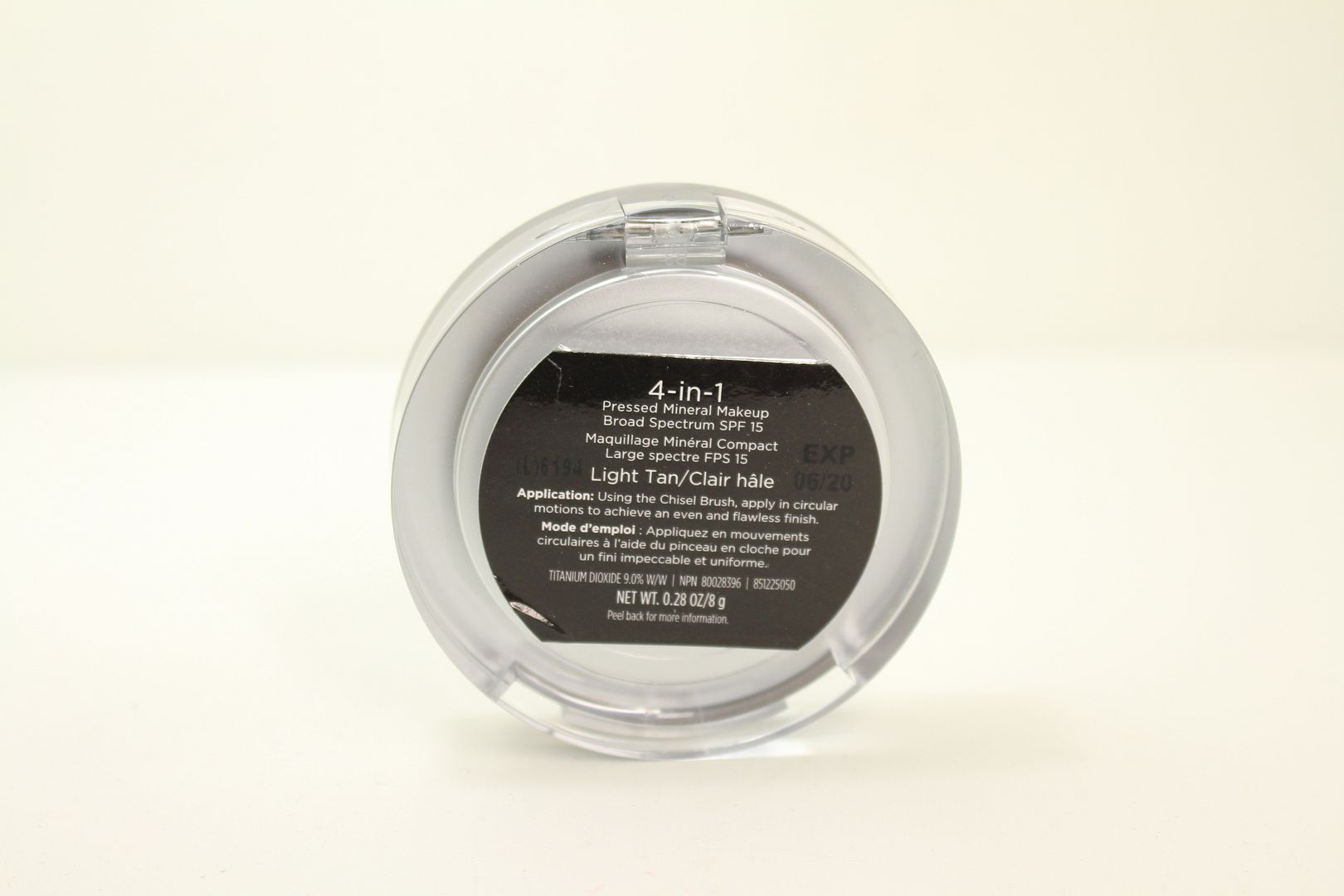 Swatch of LIGHT TAN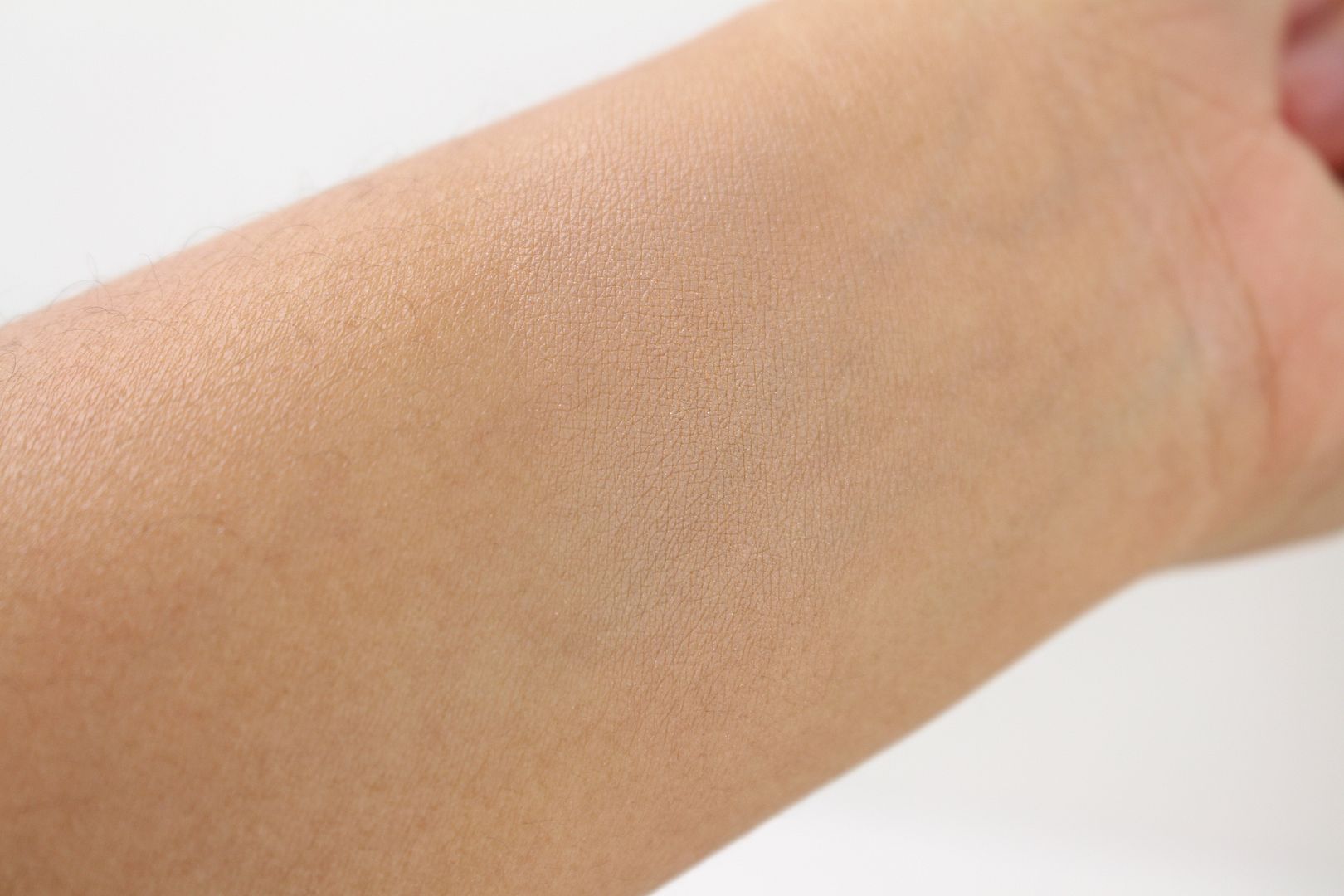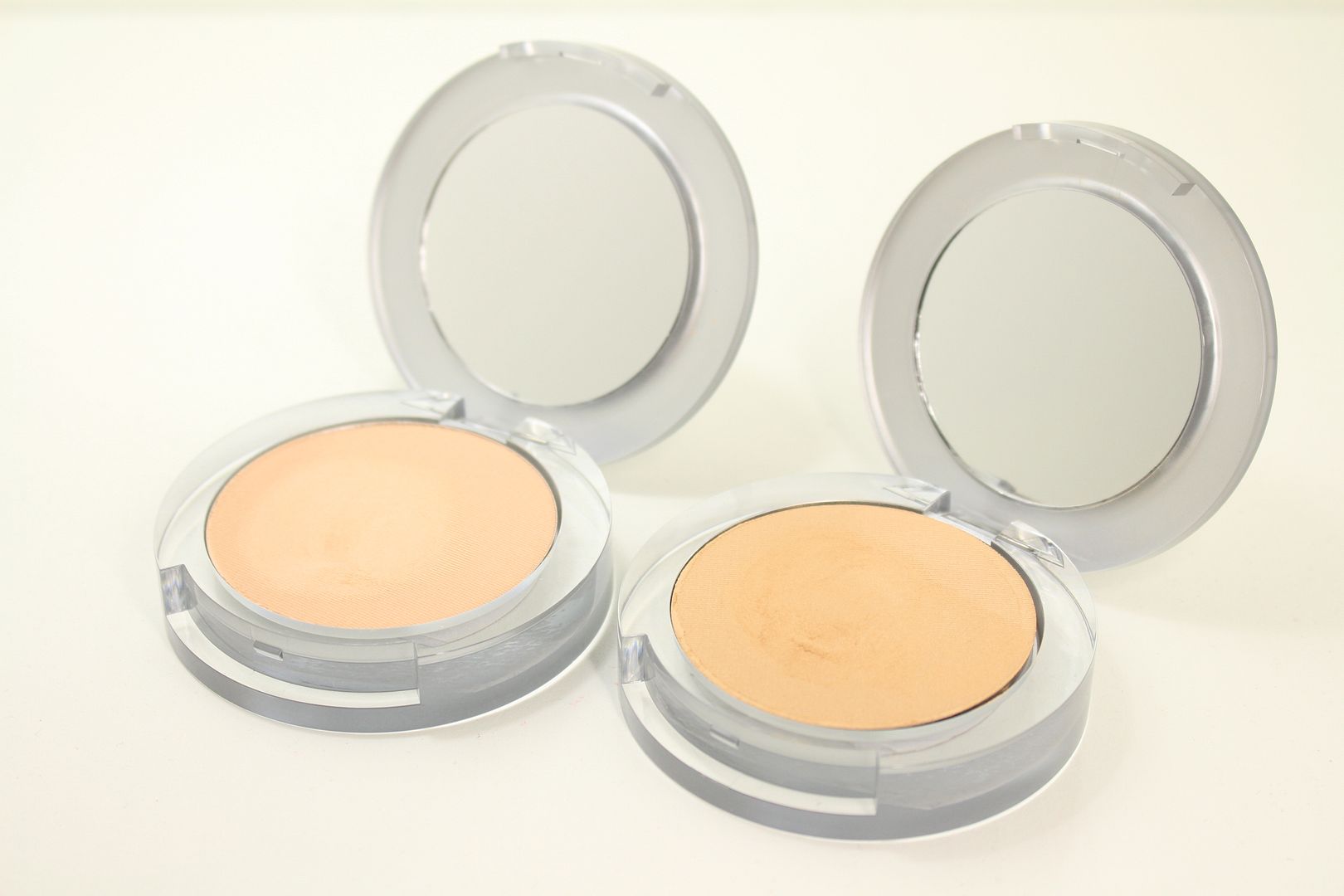 GOLDEN MEDIUM and LIGHT TAN
DISCLOSURE:

Some of the products are
given to Everyday Makeup blog for editorial purposes, either directly from the manufacturer or from the agency that works on behalf of the manufacturer. All reviews on Everyday Makeup blog are the honest opinion of its author and editorial samples do not, in any way, affect the outcome of product reviews